Inside the successful journey of Jürgen Klopp and Liverpool
A look at Jürgen Klopp's positive impact since taking over Liverpool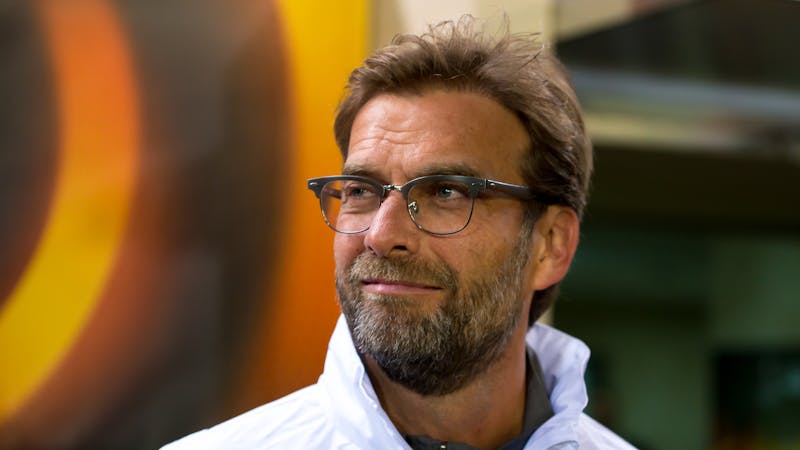 When Jürgen Klopp succeeded former manager Brendan Rodgers at Liverpool in 2015 after a year of sabbatical from management, the club's fans were ecstatic, knowing all too well about his previous successful history and great counter-pressing tactics known as "gegenpressing."
Liverpool fans hoped Klopp could turn around the club's poor performances as he did at Borrusia Dortmund, where he won two Bundesliga titles, two DFL-Supercups, and a DFB-Pokal, and he certainly did.
Taking over from Brendan Rodgers, he took his time rejuvenating the club, despite its poor financial situation and performances in the previous seasons, which prevented them from attracting top-tier players.
Despite finishing eighth in the Premier League table in his first season, Liverpool edged past top Premier League teams such as Chelsea and Manchester City and grabbed a draw against Manchester United and Arsenal, which was a welcome development for fans who had witnessed mediocre performances in previous seasons.
They believed in his style of play, which saw his players win more positions than they had under Brendan Rodgers, as well as the new lease on life he brought to Anfield, keeping the players in high spirits.
The following season, Jürgen Klopp began a new era at Anfield, plunging into the transfer market to make some key signings, contributing to the positive revival of Anfield's legendary atmosphere.
Jürgen Klopp's decent signings
In Klopp's second season at the club, he signed Sadio Mané and Georginio Wijnaldum and, in an astute move, promoted academy graduate Trent Alexander-Arnold to the first-team squad helping the club finish fourth in the Premier League in 2016.
Though Liverpool qualified for the Champions League in 2016, Jürgen Klopp was dissatisfied because they lacked a talented defender, conceding 42 goals in the Premier League.
He needed a talented central defender as well as full-backs who could run down the touchline and assist in attacking play.
"Full-back is a wonderful position because you are always involved," said Klopp in 2016. "This kind of full-back now is more like a midfield player. They play in half-spaces; they play really high. They are wingers sometimes, sometimes center midfielders."
The manager took the bold step of signing the highly valued Virgil van Dijk for a world record fee of €84.65 million from Southampton in 2016, the highest ever paid for a defender at the time. Van Dijk's arrival was followed by the €9 million acquisition of left-back Andrew Robertson from Hull City to strengthen the defensive department.
Despite finishing in the top four of the Premier League, Liverpool lost two finals in 2016: the League Cup final in a penalty shootout against Manchester City at Wembley and Liverpool's first European final since 2007 against Sevilla in the Europa League.
The manager felt it was critical to strengthen his attack to prepare for the new season, so he signed right-winger Mohamed Salah from AS Roma and attacking midfielder Alex Oxlade-Chamberlain from Arsenal.
To compete for gold medals, he needed talented players who could match his grand vision of lifting trophies at Anfield, and signing these players was the right decision for the manager.
His new signing proved to solve Liverpool's long-standing defensive problem, with Virgil van Dijk forming an excellent partnership with Dejan Lovren alongside Andrew Robertson and Trent Alexander-Arnold, who have developed into one of the best fullbacks in the Premier League.
Finishing fourth without a trophy in 2017, the German manager realized how competitive the Premier League could be and admitted that he needed an extra player to compete with the best teams.
In the following transfer window, the manager made some ideal signings that matched his desired attacking and defending playing style, including Naby Keïta, Fabinho, and goalkeeper Alisson Becker to replace Loris Karius, who was loaned to Besiktas after several costly errors.
Having created a set of players that could fight for trophies, Klopp guided Liverpool to their first-ever Champions League final since 2007. However, they lost 3-1 to Real Madrid after Mohamed Salah, one of the club's vital players was taken off early after breaking his arm in a challenge with Sergio Ramos.
Though they were beaten in the final, Klopp was confident that his team could compete at the highest level and has since led them to many victories.
Jürgen Klopp's incredible Anfield records
After losing the Champions League final in 2018, Liverpool were confident they could win the trophy the following season, and they did so when they defeated Tottenham Hotspur 2-0 in the all-English Champions League final.
Jürgen Klopp was astonished by this achievement, winning his first trophy in his fourth European final, and was optimistic that they could win more trophies following their incredible performance that season.
"Getting 97 points in the Premier League and winning the Champions League is an unbelievable long way to go, and we did it. That's incredible.
"Now that we have won something, we will carry on. We will win things. That is big. I am really happy, "said Jürgen Klopp after the final.
The following season, Liverpool went on to win the UEFA Super Cup and the FIFA Club World Cup, adding to their previous successes. The trophies created a fantastic atmosphere at Anfield, which has kept the club going.
In 2019, the manager set yet another record by leading Liverpool to their first Premier League title in 30 years. That year, Klopp broke a Premier League record when he won five Manager of the Month awards and set a league record of 38 unbeaten games.
Since then, Klopp has built one of Europe's best teams with the additions of Diogo Jota, Thiago Alcantara, Ibrahima Konaté, and Luis Daz.
The manager has led Liverpool to another victory this season after defeating Chelsea in a penalty shootout to win the EFL Cup for the first time since 2012, his fifth at Anfield.
The German is aiming for a quadruple this season after winning the FA Cup final on penalties against Chelsea for the second time this season.
Simultaneously, they will play their fourth UEFA Champions League final in four years against Real Madrid on May 28 2022, after defeating Villareal in both legs of the semi-final.
Liverpool are also vying for the Premier League title, trailing Manchester City by four points with two league games left to play. The club's board have been left amazed with the manager's success and displayed this by recently extending his contract until 2026.
On the other hand, Klopp is eager to continue his work at Anfield, revealing that the love of the fans is the primary reason he wishes to remain.
"I realize people are happy about me signing, and that's good," said Klopp. "I am very happy about it as well. For me, at this moment in time, it is the place to be. This club offers a lot. We are building a new stand again. It is a sign that we will never stop trying to develop the situation.
"It is always the same. That is why I think it is a good place to be or a good place to join, if not the perfect place. We want to offer emotion; we want to deliver excitement. We want to deliver that you really can buy into it all. "