Premier League fixtures 2022-2023: Schedule, date, and time
The Premier League fixtures for 2022-2023 have been released ahead of the season's start in August. These are all information about the Premier League schedule, date, and time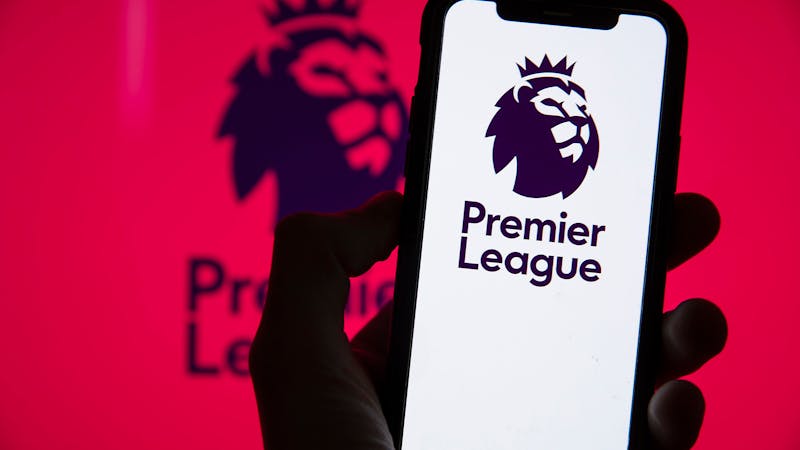 The English Premier League board has released the long-awaited 2022-2023 Premier League fixtures, with a London derby slated for Friday, August 5, at Selhurst Park, between hosts Crystal Palace and Mikel Arteta's Arsenal kicking off the season.
The newly released Premier League fixtures are expected to be played from August 5, 2022, to May 28, 2023, however, the December timetable is expected to be rescheduled due to the Qatar 2022 FIFA World Cup tournament.
The opening EPL match (London derby), which will take place on Friday at 20:00, will be Arsenal's second consecutive time that Arsenal herald a new topflight campaign, following their opener against Brentford last season.
Most of the 2022-2023 Premier League opening fixtures will take place on Saturday, with Liverpool, Chelsea, and Tottenham Hotspur playing on the same day, while Manchester United and Manchester City will play on Sunday.
On Saturday, August 6, the Premier League fixtures provide us with a plethora of EPL matches, beginning with an early kick-off between newly-promoted Fulham and Jürgen Klopp's Liverpool, in what could be Darwin Núñez's first match for Liverpool since joining them from Benfica.
Klopp hopes his new striker makes a good start to his Premier League career when his team travel to Craven Cottage to face Marco Silva's side at 12:30.
On Saturday, August 6, Antonio Conte's Tottenham Hotspur host Southampton in their first home game of the season at 15:00, while Chelsea plays away against Frank Lampard's Everton in the day's final match at 17:30.
The opening Premier League match fixtures continue on Sunday, August 7, with only two Manchester clubs playing on the same day. At 14:00, Manchester United host Brighton at Old Trafford in Erik ten Hag's first competitive home game as manager of the Red Devils.
Manchester City travel to East London on Sunday evening to face West Ham United at 16:30, which could be the first game for Etihad's new goal machine, Erling Haaland, since his summer transfer from Borrusia Dortmund.
After Matchweek 1, the Premier League schedule continues with many matches down the list. The schedule for the 2022-2023 Premier League fixtures is available below.
Note:
The time for some fixtures has yet to be confirmed.
2022-2023 Premier League match fixtures, date and time

Date

Fixtures

Time

Friday, August 5

Arsenal vs Crystal Palace

20:00

Saturday, August 6

Fulham vs Liverpool

12:30

AFC Bournemouth vs Aston Villa

15:00

Leeds vs Wolves

15:00

Leicester vs Brentford

15:00

Newcastle vs Nottingham Forest

15:00

Spurs vs Southampton

15:00

Everton vs Chelsea

17:30

Sunday, August 7

Man Utd vs Brighton

14:00

West Ham vs Man City

16:30

Saturday, August 13

Arsenal vs Leicester City

Aston Villa vs Everton

Brentford vs Man Utd

Brighton vs Newcastle

Chelsea vs Spurs

Liverpool vs Crystal Palace

Man City vs AFC Bournemouth

Nottingham Forest vs West Ham

Southampton vs Leeds

AFC Bournemouth vs Arsenal

Saturday, August 20

AFC Bournemouth vs Arsenal

Crystal Palace vs Aston Villa

Everton vs Nottingham Forest

Fulham vs Brentford

Leeds vs Chelsea

Leicester vs Southampton

Man Utd vs Liverpool

Newcastle vs Man City

Spurs vs Wolves

West Ham vs Brighton

Saturday August 27

Arsenal vs Fulham

Aston Villa vs West Ham

Brentford vs Everton

Brighton vs Leeds

Chelsea vs Leicester

Liverpool vs AFC Bournemouth

Man City vs Crystal Palace

Nottingham Forest vs Spurs

Southampton vs Man Utd

Wolves vs Newcastle

Tuesday, August 30

AFC Bournemouth vs Wolves

19:45

Arsenal vs Aston Villa

19:45

Fulham vs Brighton

19:45

Leeds vs Everton

19:45

Leicester vs Man Utd

19:45

West Ham vs Spurs

19:45

Crystal Palace vs Brentford

20:00

Wednesday, August 31

Southampton vs Chelsea

Liverpool vs Newcastle

20:00

Man City vs Nottingham Forest

20:00

Saturday, Septmember 3

Aston Villa vs Man City

Brentford vs Leeds

Brighton vs Leicester

Chelsea vs West Ham

Everton vs Liverpool

Man Utd vs Arsenal

Newcastle vs Crystal Palace

Nottingham Forest vs AFC Bournemouth

Spurs vs Fulham

Wolves vs Southampton

Saturday, September 10

AFC Bournemouth vs Brighton

Arsenal vs Everton

Crystal Palace vs Man Utd

Fulham vs Chelsea

Leeds vs Nottingham Forest

Leicester vs Aston Villa

Liverpool vs Wolves

Man City vs Spurs

Southampton vs Brentford

West Ham vs Newcastle

Saturday, September 17

Aston Villa vs Southampton

Brentford vs Arsenal

Brighton vs Crystal Palace

Chelsea vs Liverpool

Everton vs West Ham

Man Utd vs Leeds

Newcastle vs AFC Bournemouth

Nottingham Forest vs Fulham

Spurs vs Leicester

Wolves vs Man City

Saturday, October 1

AFC Bournemouth vs Brentford

Arsenal vs Spurs

Crystal Palace vs Chelsea

Fulham vs Newcastle

Leeds vs Aston Villa

Leicester vs Nottingham Forest

Liverpool vs Brighton

Man City vs Man Utd

Southampton vs Everton

West Ham vs Wolves

Saturday, October 8

AFC Bournemouth vs Leicester

Arsenal vs Liverpool

Brighton vs Spurs

Chelsea vs Wolves

Crystal Palace vs Leeds

Crystal Palace vs Leeds

Everton vs Man Utd

Man City vs Southampton

Newcastle vs Brentford

Nottingham Forest vs Aston Villa

Nottingham Forest vs Aston Villa

Saturday, October 15

Aston Villa vs Chelsea

Brentford vs Brighton

Fulham vs AFC Bournemouth

Leeds vs Arsenal

Leicester vs Crystal Palace

Liverpool vs Man City

Man Utd vs Newcastle

Southampton vs West Ham

Spurs vs Everton

Wolves vs Nottingham Forest

Tuesday, October 18

AFC Bournemouth vs Southampton

19:45

Arsenal vs Man City

19:45

Brighton vs Nottingham Forest

19:45

Fulham vs Aston Villa

19:45

Leicester vs Leeds

19:45

Crystal Palace vs Wolves

Brentford vs Chelsea

19:45

Wednesday, October 19

Newcastle vs Everton

19:45

Liverpool vs West Ham

20:00

Man Utd vs Spurs

20:00

Saturday, October 22

Aston Villa vs Brentford

Chelsea vs Man Utd

Everton vs Crystal Palace

Leeds vs Fulham

Man City vs Brighton

Nottingham Forest vs Liverpool

Southampton vs Arsenal

Spurs vs Newcastle

West Ham vs AFC Bournemout

Wolves vs Leicester

Saturday, October 29

AFC Bournemouth vs Spurs

Arsenal vs Nottingham Forest

Brentford vs Wolves

Brighton vs Chelsea

Crystal Palace vs Southampton

Fulham vs Everton

Leicester vs Man City

Liverpool vs Leeds

Man Utd vs West Ham

Newcastle vs Aston Villa

Saturday, November 5

Aston Villa vs Man Utd

Chelsea vs Arsenal

Everton vs Leicester

Leeds vs AFC Bournemouth

Man City vs Fulham

Nottingham Forest vs Brentford

Southampton vs Newcastle

Spurs vs Liverpool

West Ham vs Crystal Palace

Wolves vs Brighton

Saturday, November 12

AFC Bournemouth vs Everton

Brighton vs Aston Villa

Fulham vs Man Utd

Liverpool vs Southampton

Man City vs Brentford

Newcastle vs Chelsea

Nottingham Forest vs Crystal Palace

Spurs vs Leeds

West Ham vs Leicester

Wolves vs Arsenal

Monday, December 26

Arsenal vs West Ham

Aston Villa vs Liverpool

Brentford vs Spurs

Chelsea vs AFC Bournemouth

Crystal Palace vs Fulham

Everton vs Wolves

Leeds vs Man City

Leicester vs Newcastle

Man Utd vs Nottingham Forest

Southampton vs Brighton

Saturday, December 31

AFC Bournemouth vs Crystal Palace

Brighton vs Arsenal

Fulham vs Southampton

Liverpool vs Leicester

Man City vs Everton

Newcastle vs Leeds

Nottingham Forest vs Chelsea

Spurs vs Aston Villa

West Ham vs Brentford

Wolves vs Man Utd

Monday, January 2

Arsenal v Newcastle

Aston Villa v Wolves

Brentford v Liverpool

Chelsea v Man City

Crystal Palace vs Spurs

Everton vs Brighton

Leeds vs West Ham

Leicester vs Fulham

Man Utd vs AFC Bournemouth

Southampton v Nottingham Forest

Saturday, January 14

Aston Villa vs Leeds

Brentford vs AFC Bournemouth

Brighton vs Liverpool

Chelsea vs Crystal Palace

Everton vs Southampton

Man Utd vs Man City

Newcastle vs Fulham

Nottingham Forest vs Leicester

Spurs vs Arsenal

Wolves vs West Ham

Saturday, January 21

AFC Bournemouth vs Nottingham Forest

Arsenal vs Man Utd

Crystal Palace vs Newcastle

Fulham vs Spurs

Leeds vs Brentford

Leicester v Brighton

Liverpool vs Chelsea

Man City vs Wolves

Southampton vs Aston Villa

West Ham vs Everton

Saturday, February 4

Aston Villa vs Leicester

Brentford vs Southampton

Brighton vs AFC Bournemouth

Chelsea vs Fulham

Everton vs Arsenal

Man Utd vs Crystal Palace

Newcastle vs West Ham

Nottingham Forest vs Leeds

Spurs vs Man City

Wolves vs Liverpool

Saturday, February 11

AFC Bournemouth vs Newcastle

Arsenal vs Brentford

Crystal Palace vs Brighton

Fulham vs Nottingham Forest

Leeds vs Man Utd

Leicester vs Spurs

Liverpool vs Everton

Man City vs Aston Villa

Southampton vs Wolves

West Ham vs Chelsea

Saturday, February 18

Aston Villa vs Arsenal

Brentford vs Crystal Palace

Brighton vs Fulham

Chelsea vs Southampton

Everton vs Leeds

Man Utd vs Leicester

Newcastle vs Liverpool

Nottingham Forest vs Man City

Spurs vs West Ham

Wolves vs AFC Bournemouth

Saturday, February 25

AFC Bournemouth vs Man City

Crystal Palace vs Liverpool

Everton vs Aston Villa

Fulham vs Wolves

Leeds vs Southampton

Leicester vs Arsenal

Man Utd vs Brentford

Newcastle vs Brighton

Spurs vs Chelsea

West Ham vs Nottingham Forest

Saturday, March 4

Arsenal vs AFC Bournemouth

Aston Villa vs Crystal Palace

Brentford vs Fulham

Brighton vs West Ham

Chelsea vs Leeds

Liverpool vs Man Utd

Man City vs Newcastle

Nottingham Forest vs Everton

Southampton vs Leicester

Wolves vs Spurs 

Saturday, March 11

AFC Bournemouth vs Liverpool

Crystal Palace vs Man City

Everton vs Brentford

Fulham vs Arsenal

Leeds vs Brighton

Leicester vs Chelsea

Man Utd vs Southampton

Newcastle vs Wolves

Spurs vs Nottingham Forest

West Ham vs Aston Villa

Saturday, March 18

Arsenal vs Crystal Palace

Aston Villa vs AFC Bournemouth

Brentford vs Leicester

Brighton vs Man Utd

Chelsea vs Everton

Liverpool vs Fulham

Man City vs West Ham

Nottingham Forest vs Newcastle

Southampton vs Spurs

Wolves vs Leeds

Saturday, April 1

AFC Bournemouth vs Fulham

Arsenal vs Leeds

Brighton vs Brentford

Chelsea sv Aston Villa

Crystal Palace vs Leicester

Everton vs Spurs

Man City vs Liverpool

Newcastle vs Man Utd

Nottingham Forest vs Wolves

West Ham vs Southampton

Saturday, April 8

Aston Villa vs Nottingham Forest

Brentford vs Newcastle

Fulham vs West Ham

Leeds vs Crystal Palace

Leicester vs AFC Bournemouth

Liverpool vs Arsenal

Man Utd vs Everton

Southampton vs Man City

Spurs vs Brighton

Wolves vs Chelsea

Saturday, April 15

Aston Villa vs Newcastle

Chelsea vs Brighton

Everton vs Fulham

Leeds vs Liverpool

Man City vs Leicester

Nottingham Forest vs Man Utd

Southampton vs Crystal Palace

Spurs vs AFC Bournemouth

West Ham vs Arsenal

Wolves vs Brentford

Saturday, April 22

AFC Bournemouth vs West Ham

Arsenal vs Southampton

Brentford vs Aston Villa

Brighton vs Man City

Crystal Palace vs Everton

Fulham vs Leeds

Leicester vs Wolves

Liverpool vs Nottingham Forest

Man Utd vs Chelsea

Newcastle vs Spurs

Tuesday, April 25

Everton v Newcastle

19:45

Leeds v Leicester

19:45

Nottingham Forest v Brighton

19:45

Spurs v Man Utd

19:45

West Ham v Liverpool

19:45

Wolves v Crystal Palace

19:45

Aston Villa v Fulham

20:00

Wednesday, April 26

Chelsea v Brentford

19:45

Southampton v AFC Bournemouth

19:45

Man City v Arsenal

20:00

Saturday, April 29

AFC Bournemouth sv Leeds

Arsenal vs Chelsea

Brentford vs Nottingham Forest

Brighton vs Wolves

Crystal Palace vs West Ham

Fulham vs Man City

Leicester vs Everton

Liverpool vs Spurs

Man Utd vs Aston Villa

Newcastle vs Southampton

Saturday, May 6

AFC Bournemouth vs Chelsea

Brighton vs Everton

Fulham vs Leicester

Liverpool vs Brentford

Man City vs Leeds

Newcastle vs Arsenal

Nottingham Forest vs Southampton

Spurs vs Crystal Palace

West Ham vs Man Utd

Wolves vs Aston Villa

Saturday, May 13

Arsenal vs Brighton

Aston Villa vs Spurs

Brentford vs West Ham

Chelsea vs Nottingham Forest

Crystal Palace vs AFC Bournemouth

Everton vs Man City

Leeds vs Newcastle

Leicester vs Liverpool

Man Utd vs Wolves

Southampton vs Fulham

Saturday, May 20

AFC Bournemouth vs Man Utd

Brighton vs Southampton

Fulham vs Crystal Palace

Liverpool vs Aston Villa

Man City vs Chelsea

Newcastle vs Leicester

Nottingham Forest vs Arsenal

Spurs vs Brentford

West Ham vs Leeds

Wolves vs Everton

Sunday, May 28

Arsenal vs Wolves

16:00

Aston Villa vs Brighton

16:00

Brentford vs Man City

16:00

Chelsea vs Newcastle

16:00

Crystal Palace vs Nottingham Forest

16:00

Everton vs AFC Bournemouth

16:00

Leeds vs Spurs

16:00

Leicester vs West Ham

16:00

Man Utd vs Fulham

16:00

Southampton vs Liverpool

16:00