Former Villa captain criticized over Harry Maguire's "Scapegoat" comment
Former Aston Villa captain has been slammed for calling Manchester United's manager Harry Maguire a "scapegoat" at Old Trafford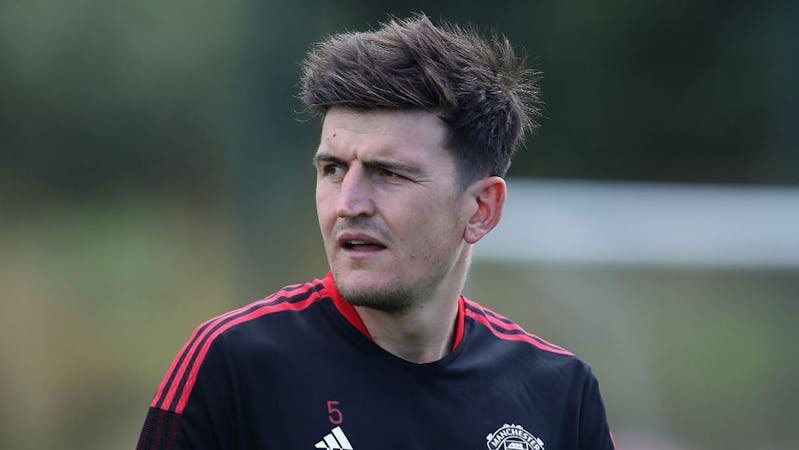 Manchester United's captain has come under criticism from fans after a string of poor performances since his record transfer from Leicester City.
The English center-back, who joined Manchester United in 2019 for a fee of £80 million, has struggled to replicate his form at Leicester City, which piqued the Red Devil's interest.
Despite being rotated among the club's center-backs, including Victor Lindelöf, Eric Bailly, and Phil Jones, Maguire has produced several poor performances that have cost United points.
Though Maguire has received criticism from Manchester United fans for his poor performances, former Aston Villa captain Gabriel Agbonlahor believes he has been used as a "scapegoat" at Manchester United and is rooting for him to prove his critics wrong.
"For he has been a scapegoat for Manchester United," Agbonlahor said on a live radio with talkSPORT. Harry Maguire is Manchester United's best defender.
"I really hope that in the next England game, he goes and proves these critics wrong. He must be really mentally strong to get through the criticism he has been facing. "
Following his comment, Gabriel Agbonlahor was slammed by Manchester United fans, who feel English pundits back Maguire.
English pundits are favorably inclined towards Maguire
After starting Manchester United's first two games against Brighton and Brentford, both of which ended in defeats, Harry Maguire has fallen down Erik ten Hag's pecking order, with Lisandro Martinez and Raphaël Varane taking his place.
The 29-year-old defender has appeared in just 10 minutes of Manchester United's last four Premier League games, coming on as a substitute towards the end of the game against Arsenal.
He was also left out of Manchester United's starting lineup for the second leg of the Europa League against Sheriff of Moldova, following the club's defeat in the first leg against Real Sociedad, which he started.
Manchester United's manager appears to have preferred the pairing of Lisandro Martinez and Raphaël Varane after the pair's excellent performances in Manchester United's last four Premier League victories.
Despite earning a call-up to England's national team for their Nations League games against Italy and Germany, Harry Maguire may struggle to earn a spot in Erik ten Hag's starting eleven as he faces stiff competition in the team.