Cristiano Ronaldo trains with Manchester United team after criticism
Manchester United star Cristiano Ronaldo has been pictured training with Manchester United teammates despite being slammed by Erik ten Hag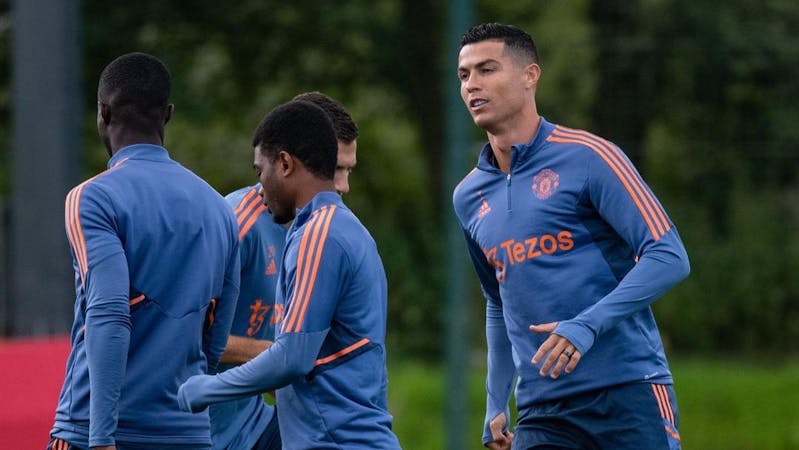 Manchester United star Cristiano Ronaldo has come under criticism from Dutch manager Erik ten Hag following the club's last pre-season game against Rayo Vallecano.
The Portuguese international left Old Trafford after he was substituted in the game against Vallecano, which Ten Hag called "unacceptable" in an interview.
"There were a lot more who went home. I tell them it's unacceptable and that we are a team and that we have to stay until the end," said Ten Hag.
Despite the criticism for going home during the match, Ronaldo has posted a photo of himself training with Manchester United's teammates as the Red Devils prepare for their first Premier League game of the season against Brighton on Sunday.
Ronaldo had previously requested a move away from Manchester United, with his agent, George Mendes, said to have offered the 37-year-old to different European clubs, including Chelsea and Bayern Munich.
Ronaldo is yet to make any comment about his future
The legendary forward only played in Manchester United's last pre-season friendly against Spanish side Rayo Vallecano after the club confirmed he would be absent due to personal issues.
Last week, Ronaldo returned to Old Trafford with his agent in what was reported to be a "show-down" talk with Erik ten Hag over his future. The legendary forward insists on leaving Manchester United while the club is determined to keep him as he has a year left on his contract.
Despite the determination to keep Ronaldo, Erik ten Hag is equally looking for the next option in case Ronaldo leaves and has identified RB Salzburg's young striker Benjamin Šeško as a replacement.
Erik ten Hag is a big fan of the 19-year-old Slovenian international player and has met with his agent about a transfer, though they have yet to make an official bid for him.
Benjamin Šeško scored eleven goals in all competitions for Salzburg last season and has opened his new season with two goals and an assist in three appearances.
United will face fierce competition from other European clubs, including Chelsea, who are interested in signing the talent as they seek a replacement for on-loan Romelu Lukaku.