Jorginho reveals the country he will support in the 2022 World Cup
Chelsea midfielder Jorginho has revealed the country he will support in the Qatar 2022 World Cup after Italy failed to qualify for the tournament.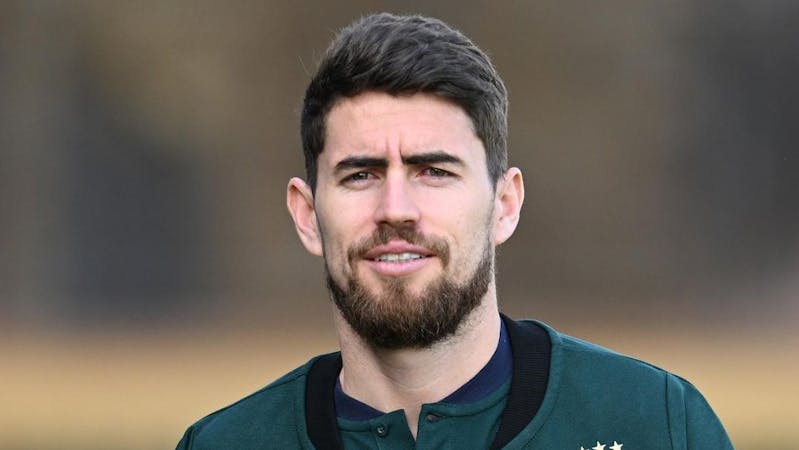 The Italian national team failed to qualify for the most prestigious World Cup tournament for the second time in a row after missing out on the 2018 tournament hosted in Russia.
The Blues, who grabbed their third European Championship trophy after winning the 2020 tournament against England, were left gutted when they were beaten 1-0 by Macedonia, denying them a trip to Qatar.
Despite missing out on the distinguished tournament, Chelsea's midfielder, Jorginho, has confirmed that he will watch it, revealing the country he will support at the 2022 World Cup.
According to the 30-year-old, he wished Italy had made it to the tournament, but he will root for the Brazilian national team in their absence.
"Unfortunately, I wish I could be there, but I am not going to be there, so, of course, Brazil," Jorginho said when asked about the country he will root for in the World Cup.
Jorginho, who holds both Italian and Brazilian citizenship, has been a key part of the Italian national team since making his debut for the Blues in 2016.
The Brazil-born midfielder moved to Italy at 15 and later expressed his desire to represent the Italian national team in 2014. Since then, he has made 46 appearances for the Blues.
With their absence in the 2022 World Cup, Jorginho appears to have remembered his birthplace, and he will hope to see them lift the trophy.
The 2022 Qatar World starts at 05:00 pm on November 20th, while Brazil will play their first tournament match four days later against Serbia at 08:00 pm, and Jorginho will hope to see them come out with a victory.