Smith Rowe praises Arteta's strategies despite limited playing time
Arsenal's young talent, Emile Smith Rowe, has commended Mikel Arteta's development strategies since taking over the club's managerial role.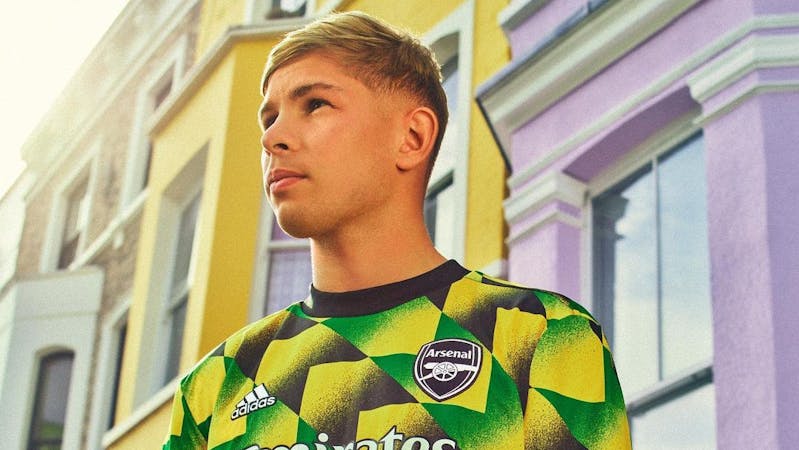 Arsenal's manager, Mikel Arteta, has done an excellent job since taking over the Gunner's managerial role, earning effusive praise from young talent Emile Smith Rowe, who enjoys the understanding he brings to the club.
Despite receiving limited playing time this season, the 22-year-old England international delightfully revealed Arteta's relationships with young players and how he has aided their development.
"I know all the young players appreciate him," said Smith Rowe in an interview. "He was in our position not too long ago. He knows all about what we are going through, and you can tell that when you speak to him. "
Mikel Arteta has transformed Arsenal since taking over from former manager Unai Emery, imprinting a winning mentality and implementing his beautiful playing style, which has restored a positive atmosphere at the Emirates.
After revealing his desire to play with young, talented players, the Spanish manager has developed a group of players who have expressed a strong desire to play for the club.
Despite missing out on a Champions League spot last season, the manager appears to be motivated in his rebuilding project, picking up where he left off with the support of the Arsenal board.
Arsenal have had a strong start to the season after bringing in some key players during the summer transfer window. The Islington, London-based club have won six of their first seven Premier League games, putting them atop the table.
Arteta, who signed former Manchester City striker Gabriel Jesus and ended his search for a proper number nine, has enjoyed a sensational start with the Brazilian who has transformed Arsenal's team.
The 25-year-old striker has adapted quickly to his playing style, contributing to seven Premier League goals (four goals and three assists) in seven appearances for the Gunners.
Though England-born midfielder, Emile Smith Rowe, has had less impact on Arsenal's success this season, coming on as a substitute in his four Premier League appearances, the young talent appears pleased with Arteta and his development strategies.
The midfielder is up against stiff competition from Arsenal's new captain, Martin Ødegaard, and new signing Fábio Vieira for a spot in the starting eleven and would have to up his game to regain Arteta's favour.