Best players at Africa Cup of Nations 2021
ZonalSports have selected the 5 best performers from the recently concluded AFCON 2021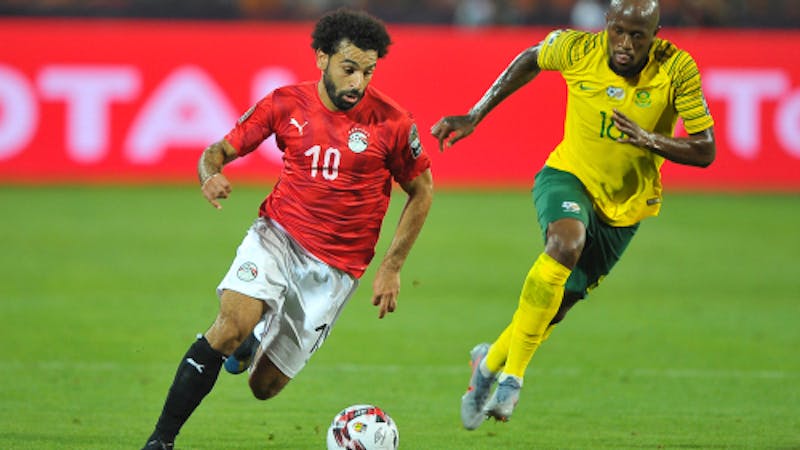 After a climatic end to a much-hyped Africa Cup of Nations in Cameroon, Senegal's Teranga Lions have been crowned the champions of Africa for the first time. And although the final didn't afford we the viewers with a much-coveted goal-fest, the quality was no doubt apparent in the contest. 
While the presentation of the trophy to Dakar has taken centre-stage, the eyes and ears of many have remained unshut to know who were the best performers at AFCON's flagship competition. 
AFCON organisers, CAF, have honoured Sadio Mane as the competition's best, with compatriot Edouard Mendy scooping the 'golden gloves', but this has not come without contention. 
As always, to ensure that all players receive fair recognition solely based on merits, ZonalSports have compiled a statistics-backed list of the best players at AFCON 2021. 
Criteria
Players have been considered regardless of individual or national team status but on statistical numbers churned out at the tournament. 
For a player to be eligible for selection, he must have participated in at least 4 matches, in cognizance of the fact that there are 7 rounds in the tournament, three of which are mandatory group stage fixtures. 
A minimum of 3 of those 4 appearances must be 'starts'. 
At least 1 appearance must be made in both the group stages and knockout rounds. 
Putting this into perspective, a player like Gabaski, who was Egypt's hero when the chips were down, will not be eligible for consideration, since none of his four appearances came in the group stages. 
There's also no spot for Mohamed Kamara who was included in each of our first three best players list, but couldn't secure a pass to the knockout rounds. 
5
Best Players from AFCON 2021
1.
Nicolas Pepe
Alongside the Super Eagles of Nigeria, Ivory Coast were the shock casualties of the first knockout round, losing to an Egyptian side that had only one star to boast of. 
Within the Elephants' star-studded ranks was Nicolas Pepe, the most expensive African player of all time, who despite his team's costly performance, shone like an ivory of inestimable value. 
The 26-year-old, who needed a resurgence more than anyone in this competition, finished with more goals in just two games than his club side Arsenal have managed in 2022 so far.
Despite his nation's early exit, he ranked third on the chance creation charts, just five less behind the joint-leaders. 
2.
Vincent Aboubakar
Tough-talking, tough-looking and tough-acting, Vincent Aboubakar was by all accounts the best player from AFCON 2021, but according to ZonalSports' well-crunched statistics, he comes just second. 
Nonetheless these shouts remain noteworthy, as Cameroon's captain did not just bag the golden boot, but his eight goals are the second-most in the competition's history, one short of the all-time record.
 He climaxed his fine campaign perfectly when he came off the bench in the third-place final, to score the goals that drew the Indomitable Lions three-all with Burkina Faso, before they went on to secure the bronze medal.
His 9 goal contributions were also light-years of any other player, with only Toko Ekambi and Sadio Mane's 5 coming close. 
3.
Achraf Hakimi
There were three direct free-kick goals at AFCON 2021, and two-thirds of those came from the right boot of PSG flying wing-back, Achraf Hakimi. 
Interestingly, his two free-kicks were more than the total number scored at UEFA's EURO 2020. What makes these goals even more impressive are the 'clutch' nature, with both coming after the 70th minute mark when Morocco were losing and tied in a stalemate.
Hakimi's tournament was also beyond goalmouth action as his 19 tackles were the second-most in the competition, one less than Burkina Faso's Steeve Yago, who played two games more.
The defender was also rewarded with a spot in the official team of the tournament. 
4.
Sadio Mane
CAF's player of the tournament and scorer of the last goal of AFCON 2021, Sadio Mane is ZonalSports' fourth best player of the tournament. 
The 29-year-old was the complete package, ending the tournament with one of the finest CVs of any player:
Shots attempted - 3rd
Goals - 3rd
Assists - 2nd
Goals + assists - 2nd 
Dribbles completed - 1st
Chances created - 1st
5.
Moses Simon
If you as a viewer tuned in to AFCON 2021 for the take-ons, 'tekkers' and showboating, then your player of the tournament would have been Nigeria's Moses Simon.
One of Nigeria's best players in 2022, Simon's 4.3 dribbles per game were about 1-and-a-half times better than his closest competitor, Sadio Mane. 
However, his productivity in front of goal wasn't equally as impressive, with his lone goal and assist not good enough to get an underwhelming Nigeria past the round of 16.