Arsenal urged to sign targets and win back fan base
Arsenal have been urged to complete many of their transfer targets this summer to reclaim their lost fan base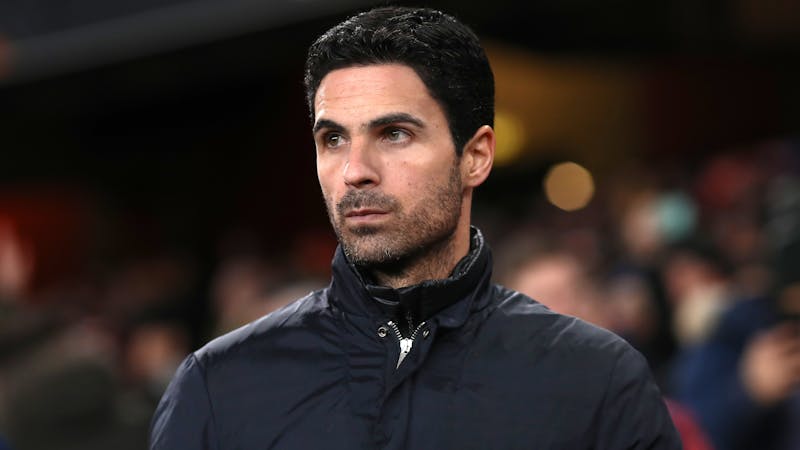 Arsenal are looking to boost their squad this summer after losing out on the much-sought Champions League football to their London rivals, Tottenham Hotspur, last season.
The Premier League club have literally lost some of its fan base following last season's failure and is looking to make amends by signing some talented players ahead of next season.
Arsenal manager Mikel Arteta has set his sights on a number of transfer targets this summer, as the club prepares to compete for a place in the top four next season.
The Gunners have been linked with a number of talented players who could assist in achieving this goal, including three Brazilians in Manchester City's Gabriel Jesus, Everton's Richarlison, and Leeds United's Raphinha.
Raphinha is currently on vacation in Ibiza with his fiancee, Natalia, awaiting the outcome of Arsenal crunch talks with his entourage.
Mikel Arteta is looking to boost his attacking options with these forwards after watching his team lose many points last term due to a lack of goal-scoring instinct.
In the club's quest for attacking football, Arsenal have already completed the signing of Porto's gifted attacking midfielder Fábio Vieira, who had a great season in the Portuguese league with six goals and 14 assists to help them in the attacking transition.
The Gunners are not backing down as they are also exploring the possibility of signing Leicester City's talented midfielder Youri Tielemans, who also poses an attacking threat from the central midfield position.
With all these targets on their wish list, Arsenal have been urged to get those deals done and win back their fan base ahead of coming campaign.
In a podcast with talkSPORT, famous sports presenter Laura Woods affirmed Arsenal could appease their fan base by signing most of the players on their wish list, which was supported by many Arsenal fans.
"If they sign them, a lot of the fan base would be back on side with Arsenal!, said Laura Woods.
Gabriel Jesus has made his intention of departing Manchester City clear before Erling Haaland's arrival to Etihad
Arsenal's transfer progress
Arsenal sporting director Edu Gaspar has been very busy in the transfer market since the end of last season, hoping to fulfill Mikel Arteta's transfer requests.
Despite completing his first signing, the 44-year-old technical director has continued to push for more in the transfer market, with Arsenal in direct talks for the transfer of Raphinha from Leeds United.
The 25-year-old talent is a top target for many European elite clubs, including Tottenham Hotspur and Barcelona, who initially reached a verbal agreement with his entourage.
The Gunners are deemed in pole position to sign the Brazilian winger, who scored 11 league goals last season, after reports from The Athletic that the London club submitted a bid to Leeds United for Raphinha.
On the other hand, Arsenal are also in advanced talks with the agent of Manchester City's Gabriel Jesus over a transfer to London.
Though they have not made a bid for the gifted striker, Mikel Arteta is said to be a fervent admirer of the Brazilian and has demanded that he be signed to replace Alexandre Lacazette.