Barcelona set to offload some players to register incomings
Spanish club Barcelona is planning to offload some senior players in order to make room for new arrivals.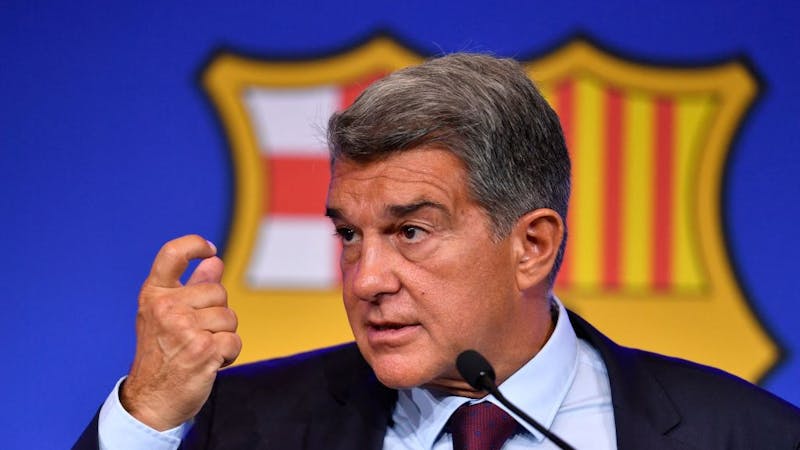 Barcelona have done some excellent business this summer, signing a number of talented players to help them compete this season.
The Spanish club have signed five talented players, including former Chelsea defender Andreas Christensen and gifted Ivorian midfielder Franck Kessié, on a free transfer.
The Catalans have also bolstered their attacking depth after they secured the signing of Brazilian talent Raphinha for €65m from Leeds United, following fierce competition from Chelsea and Arsenal. They also secured the signing of Bayern Munich's goal machine, Robert Lewandowski, who was keen to make a move to Barcelona despite his former club's desire to keep him till next season.
Among other players who have joined Barcelona are Sevilla's French international defender Jules Kounde who joined the club for €50m on a five-year contract, and 19-year-old Pablo Torre, who signed for €5m from Racing de Santander.
Jules Kounde became Barcelona's fifth signing this summer after completing his move from Sevilla
Though Barcelona did well in signing these players, the La Liga side face a significant challenge in registering them ahead of the season, with the club's president, Joan Laporta, confirming they would offload some players to make room for the new ones.
"Now we are focused on registering players that we have signed and resolving the futures of the players not in the plans," said Laporta. "After this, we will see what we can do."
Barcelona have already activated three economic levers worth 767 million euros this summer to help them cover their economic crisis, including selling 24.5% of the club's studios to Socios.com, which aids in the growth of the club's audiovisual, blockchain, NFT, and Web.3 strategies, and selling 10% of Barcelona's TV rights for the next 25 years.
Despite activating these three levers, Barcelona would have to sell some of their players to make room for new ones, with Dutch international Memphis Depay being one name mentioned on the list.
The 28-year-old has a year left on his Barcelona contract and has been asked to leave by Xavi, who has chosen Ansu Fati and Ferran Torress for the left-wing position.
Frenkie de Jong has been played twice at center back in preseason, indicating the club's desire to part ways with the player.
Despite Barcelona's desire to get rid of him, Depay has expressed his desire to stay at the club and compete for a position with these players.
Frenkie de Jong is another player on Barcelona's list, and the club had previously agreed on an €85 million fee with Manchester United for the player.
De Jong has maintained his desire to stay in Barcelona after rejecting a contract offer from Manchester United. Barcelona has given the 25-year-old two options: to either take a pay cut and stay in Barcelona, or leave the club.
The gifted player is currently owed €17 million in salary by Barcelona after agreeing to take a pay cut during the COVID-19 pandemic in 2020, and he is determined to pursue his unpaid wages. Barcelona, on the other hand, appears hesitant to pay his wages, raising concerns about their treatment of Frenkie de Jong.