Chelsea could call off Armando Broja sale after Arsenal's defeat
Following Arsenal's 4-0 defeat in the United States pre-season tour, Chelsea may decide to end their plan to sale Armando Broja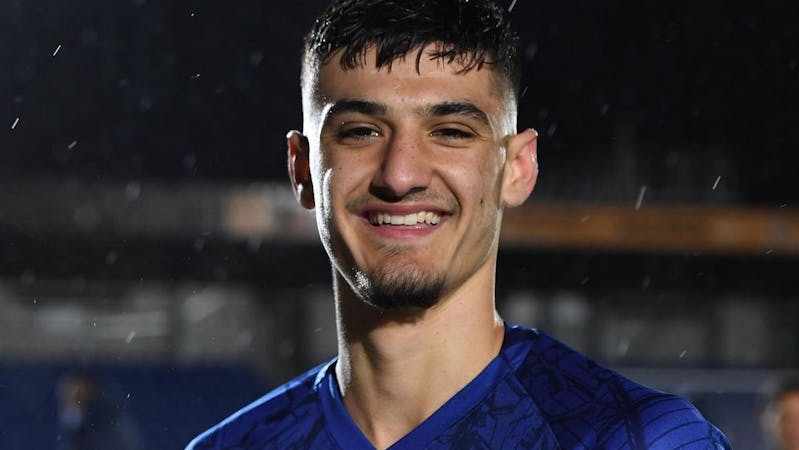 Chelsea's striking problems continue to be exposed after failing to register a goal in their preseason-friendly match against Arsenal.
The Blues are yet to replace on-loan Romelu Lukaku, who returned to Inter Milan following a failed campaign at Stamford Bridge. Chelsea manager Thomas Tuchel appears concerned about the lack of squad depth at his disposal and has maintained that he needs to strengthen the team.
"We got sanctioned, and players left us." "We know some players are trying to leave us, and this is where it is, " said Tuchel after Arsenal's defeat.
"We had an urgent appeal for quality players and a huge number of quality players. We have got two quality players, that is no doubt, but we are not competitive like this, and unfortunately, we could see it today."
Besides the horrible defeat against Mikel Arteta's side, Chelsea have only won one out of their last three preseason friendlies, scoring only three goals.
Chelsea's lack of killer instinct, which could be attributed to the absence of a centre-forward, may force Thomas Tuchel to give up his plans to loan Armando Broja to West Ham United, who are interested in signing him.
Armando Broja established himself as one of the talented young players last season and has made four appearances for the Albanian national team in 2022.
The Albanian international player enjoyed a great season while on loan with Southampton last season, scoring nine goals in all competitions. He has since then attracted different Premier League clubs seeking his services.
The 20-year-old left Chelsea's preseason camp in the United States hoping to secure a permanent transfer to West Ham United, who are understood to be in pole position for the striker.
West Ham United's manager, David Moyes, is one of the fervent admirers of the young lad and has been pushing to land him at the London Stadium since then.
Despite the Hammers' great interest, they are yet to reach an agreement with Chelsea after tabling a £30m bid for the striker. Chelsea have been open to a loan transfer, while West Ham United want to make the deal permanent.
Armand Broja wants regular playing time and is seeking a permanent transfer to West Ham United despite Thomas Tuchel's desire to keep him. With the Blues' plummeting performance, the club may decide to cancel the loan plan for this season.
It is uncertain if Chelsea will buy a new striker, as they have focused on strengthening their defensive position after losing Antonio Rüdiger and Andreas Christensen to Real Madrid and Barcelona.
Losing Armando Broja could force Tuchel to play a false nine, a method that has appeared to be fruitless on several occasions for the manager.
Broja's Chelsea contract expires in four years, giving Tuchel an advantage in keeping him at the club, but the manager would have to promise him a place in his team to fend off interest from other clubs.