Chelsea fans question Raheem Sterling's price tag
Chelsea fans have expressed concern about the cost of their top transfer target, Raheem Sterling.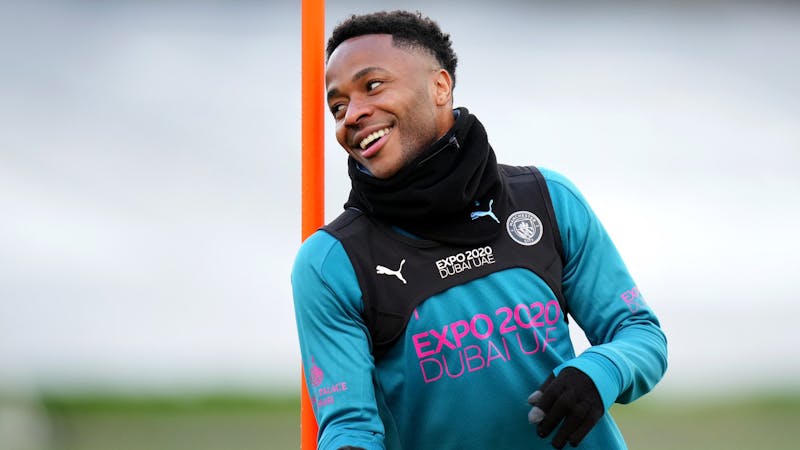 Manchester City's winger Raheem Sterling has emerged as a surprise target for Thomas Tuchel, with Chelsea pushing hard to sign the Englishman this summer.
The talented 27-year-old has been an important member of Pep Guardiola's side since his switch from Liverpool and has surprised many with his desire to depart the Sky Blues this summer.
The London-born player, who grew up at QPR, made over 30 league appearances last season, scoring 13 goals and assisting six, accounting for 19 percent of Manchester City's league goals, and it is surprising to see him demand a transfer.
Sterling also played a big part in City's Champions League run last term, making 12 appearances with three goals, which increased his tally to 17 goals in all competitions, including a goal in the FA Cup.
With the news of Sterling's transfer demand, Chelsea have jumped at the chance to sign the talented winger, whom Manchester City have set a price tag of £60 million.
Chelsea's manager, Thomas Tuchel, is a big fan of Sterling owing to his goal-scoring ability and has sanctioned a transfer negotiation with Manchester City to get the deal done.
Raheem Sterling has only one year left on his Manchester City contract, which has enraged Chelsea fans, who believe his value should be lower than City's asking price.
In a podcast on talkSPORT, a Chelsea fan raised a question about Raheem Sterling's price tag, insisting it is far too high for the Blues to pay.
Raheem Sterling has scored 91 goals in his 225 Premier League appearances
"We are taking someone Man City doesn't want; how's that competing? "Said a Chelsea fan, George. While other fans supported George, others objected to his opinion due to his fine scoring record in the Premier League.
Though Chelsea are yet to table a bid for Sterling, they are confident in getting the deal done as they continue talks with the player's entourage.
Chelsea's striker Romelu Lukaku is on the verge of heading back to Inter Milan after struggling to make his mark at Stamford Bridge, scoring only 8 goals in 26 appearances, and Tuchel is hoping to boost his attacking options with Sterling.
Raheem Sterling would be happy to return to London after years of departure from Queens Park Rangers in West London.
What will Raheem Sterling bring to Chelsea's team?
Since moving to Manchester City from Liverpool, Raheem Sterling has been an important member of the club, scoring 154 goals in 339 appearances in all competitions.
While at Chelsea, Thomas Tuchel lacked free-scoring attacking players, which made him pay a hefty sum of £97.5 million to bring back Romelu Lukaku.
Despite expending such a large sum, Romelu Lukaku has failed to replicate the manager's faith, and signing Sterling would help him achieve his aim in the coming season.
Sterling is a pacy footballer who can adapt to Chelsea's style of play and pose a significant threat up front, which will be an enormous advantage for the Blues.