Fans react angrily to idea of making Raheem Sterling Chelsea captain
Chelsea fans have reacted angrily to the suggestion that new signing Raheem Sterling be named the club's next captain for the upcoming season.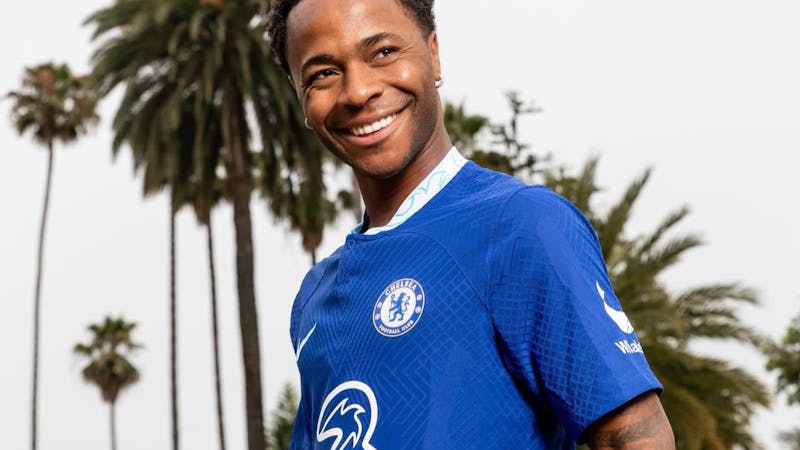 The rumours of Chelsea's captain, César Azpilicueta, moving to Barcelona this summer are becoming intense, with reports claiming that the Spanish club are in serious negotiation with over the transfer of the Spaniard.
César Azpilicueta is understood to be keen on leaving Stamford Bridge despite signing a year-long contract extension with the Blues, which means Chelsea manager Thomas Tuchel will be looking to appoint a new captain if such a move occurs.
Amid Barcelona's interest in Azpilicueta, former English player Trevor Sinclair has urged Thomas Tuchel to hand the captain's armband to new signing Raheem Sterling, which has raised opposing reactions from Chelsea fans.
The former Manchester City player believes that Sterling has all it takes to lead Chelsea owing that he has won four Premier League trophies and scored over a hundred career goals. Sinclair also believes he is a player that never gives up and will improve with age, as he is only 27 years old.
Trevor Sinclair's comment has raised angry reactions from fans who have opposed the idea of making Sterling the next Chelsea captain in his debut season with the English Premier League club.
Raheem Sterling has scored 151 career goals playing for Manchester City and Liverpool
One fan commented, "Just go ahead and make him the manager." Another accused Sinclair of trying to disorganize Chelsea's team with his suggestion. "You guys have come again, trying to disorganize my team," he said.
Raheem Sterling has yet to make a competitive appearance in the blue shirt since completing his move to the London club last week and is gearing up to make his mark when the season starts.
The Englishman had an undeniably successful career at Manchester City, winning numerous domestic trophies, but becoming Chelsea captain would likely be the furthest thing from Thomas Tuchel's mind.
Chelsea already have players like Jorginho and N'Golo Kanté, who have been with the club for some time and have good leadership qualities, making it difficult for anyone else to compete for the spot.
Aside from this pair, Thiago Silva is another player who might be in contention for the armband, having captained Paris Saint-Germain under Thomas Tuchel and the Brazilian national team before joining Chelsea last two seasons.
New signee Kalidou Koulibaly is another player who held Napoli's captain's armband before joining Chelsea, and he may even get a shot before Raheem Sterling.
Regardless of these opinions, Raheem Sterling would concentrate on making his mark on his return to London since leaving Queens Park Rangers for Liverpool in 2010.
The Jamaican-born player has scored 91 Premier League goals since making his debut with Liverpool and would look to join the 100 clubs in the league and beyond.