Chelsea backed on Raheem Sterling's transfer decision
Chelsea's decision to pursue Manchester City forward Raheem Sterling has been encouraged as they get closer to completing his transfer.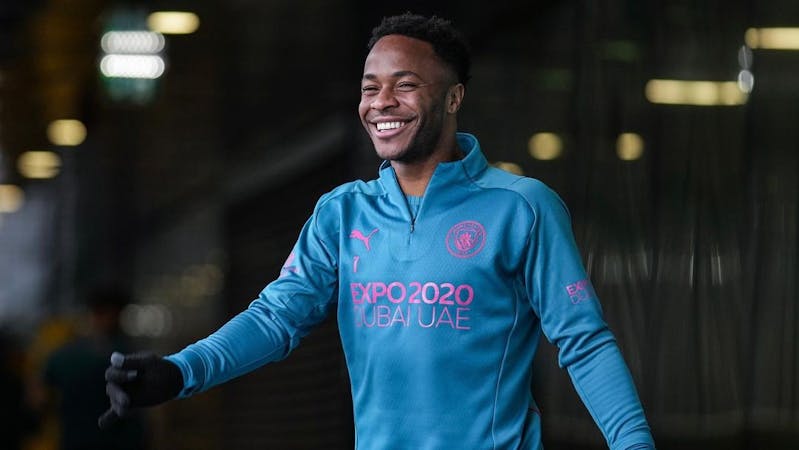 Chelsea are undoubtedly in need of attackers after finishing last season without a trophy, especially after playing two finals without scoring.
The club's manager, Thomas Tuchel, who sanctioned the record signing of Romelu Lukaku from Inter Milan in a quest to solve the problem in his striking position, has allowed him to return to Inter Milan following underwhelming performances from the Belgian.
Last season, Tuchel fielded Kai Havertz as a false nine, knowing he lacked a talented goal poacher in Lukaku as well as in his forwards, with Mason Mount being the club's top scorer with 11 goals.
Knowing that there are few talented goalscorers in the game must be a concern for the manager, especially seeing Manchester City, Liverpool, and Arsenal secure the signings of the few available, talented strikers in Europe.
Chelsea have been linked with Paris Saint-Germain star player Neymar Junior, who was said to be available after the French club was reportedly open to letting him leave.
However, Tuchel has prioritized pursuing Manchester City's winger Raheem Sterling over the Brazilian talent. A decision backed by former Manchester City player Trevor Sinclair in a podcast with talkSPORT.
Raheem Sterling was Manchester City's second highest goal scorer last season with 17 goals in all competitions.
"Sterling is world-class!" "Between Sterling and Neymar, if you want consistency, then you want Sterling," Trevor Sinclair said.
Though Tuchel might have been presented with the opportunity of reuniting with his former player, he needs a versatile player who could lead his front line and has chosen Sterling, having watched him take up the role under Pep Guardiola.
Chelsea are edging closer to signing Raheem Sterling as they have reached a personal agreement with the entourage of the Englishman to make him one of the highest-paid players at Stamford Bridge.
The Blues have also inched forward in advanced negotiations with Manchester City over his transfer, as they seem willing to match his £45m asking price, a similar amount to which they sold Gabriel Jesus to Arsenal.
Raheem Sterling has been one of the best players at Manchester City since joining the club from Liverpool. The 27-year-old has scored over 131 goals in 339 appearances for the Citizens.
Under Pep Guardiola, the Kingston-Jamaica-born player has shown incredible quality and versatility, playing on either flanks and as a center-forward.
Sterling is among the few players who scored over 100 goals under Pep Guardiola after Lionel Messi and Sergio Aguero, a landmark that must have made Thomas Tuchel focus on signing him this summer. The manager believes he is one of the players who can assist them in competing for trophies this season.
Chelsea are also in talks with Leeds United for its winger, Raphinha, to bolster their attacking options, though they are facing stiff competition from Arsenal and Barcelona. The Premier League club had seen a €60m opening bid accepted by Leeds United but are yet to receive a response from the player's side.