Former Liverpool player slams Christian Eriksen's move to Manchester United
Danny Murphy has slammed Manchester United's acquisition of Christian Eriksen, claiming that he will not help the club compete with the top clubs.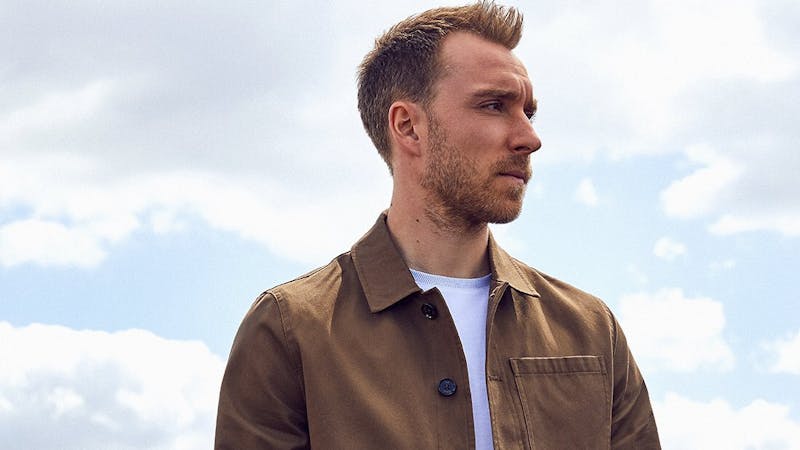 Christian Eriksen has reportedly agreed to join Manchester United on a free ahead of next season after weeks of deliberation on his future.
The former Tottenham Hotspur player became a free agent after playing the second half of last season with Brentford and has since had two lucrative offers from Brentford and Manchester United.
After months of keeping both parties waiting, the Danish international player has turned down the chance of continuing with Brentford to join Manchester United.
Eriksen's imminent arrival at Manchester United has drawn criticism from former Liverpool and Tottenham Hotspur player Danny Murphy, who believes he does not have the quality to help the Red Devils compete for trophies.
"Is Christian Eriksen world-class? World Class!? "No, no, no, no, no, " Murphy said. "Will he bring United closer to Manchester City or Liverpool? Nowhere near it. " "Would I be excited as a United fan? I'd be underwhelmed by it. "
According to sources, Christian Eriksen will sign a three-year contract with Manchester United that will keep him until 2025.
Eriksen previously trained at Ajax with new Manchester United manager Erik ten Hag after he suffered a heart attack on the pitch before returning to competitive football in the Premier League against Brentford last season.
The Dutch manager may have been impressed with his development since his return after helping Brentford secure a Premier League spot last season.
Eriksen was impressive for Thomas Frank's side last term, creating five big chances, assisting four times and scoring a goal from nine shots on target in his eleven appearances.
Erik ten Hag believes that Christian Eriksen, 30, still has a lot in his locker and would be a crucial part of his new era with Manchester United.
The manager, looking to bring a different dimension to his midfield, has pushed to sign Eriksen and Barcelona's talented midfielder Frenkie de Jong.
Securing Eriksen means Manchester United will now turn attention to De Jong after verbally agreeing to a €65m deal plus €20m add-ons for the Dutch international player.
Manchester United are yet to discuss personal terms with Frenkie de Jong as they are still stalked in negotiations with Barcelona
Manchester United have been stalled in discussions with Barcelona over the past three weeks, which progressed to finalising the payment method for the €20 million add-ons before Barcelona's President, Joan Laporta, publicly revealed their intention to keep De Jong.
"There are many clubs that want him, not just Manchester United. We have no intention of selling him; he wants to stay," said Laporta. "I am going to do everything to keep Frenkie, but there's also a salary issue, and that would have to be adjusted."
Despite Laporta's comment, Manchester United are still optimistic about getting the deal done as they keep in contact with Barcelona's board over the transfer.
Eriksen will be Manchester United's second signing, following the acquisition of new left-back Tyrell Malacia from Feyenoord for €13m plus €2m add-ons after they hijacked the deal from Olympic Lyon.