Cristiano Ronaldo trains alone amid speculation surrounding his future
Manchester United's superstar Cristiano Ronaldo has shared a picture of himself training alone amid rumours of his desire to depart Old Trafford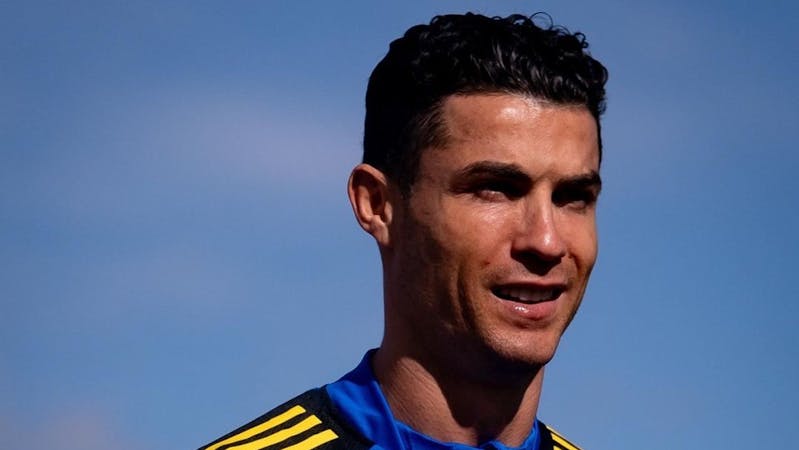 Cristiano Ronaldo has been absent from Manchester United's pre-season training following a statement from the club that he is sorting out some personal issues.
The 37-year-old forward has been rumoured to have requested a transfer away from the Premier League club, with speculation linking him to different European clubs.
Ronaldo went out late on vacation with his family after participating in the Nations League group stage matches with the Portugal national team.
The Portuguese captain, who returned to Manchester United last season, was said to be dissatisfied with the club's lack of transfer activity and wanted to find a club where he could compete for trophies.
Ronaldo is currently absent from Manchester United's pre-season tour, as the club initially confirmed he will not participate in their preseason activities.
Amid stories surrounding his future, Cristiano Ronaldo has shared a photo of himself training alone in a gym with the caption, "Hard work."
Cristiano Ronaldo scored 24 goals in 38 appearances in all competitions for Manchester United last season
Despite reports of Ronaldo's desire to depart Old Trafford this summer, new Manchester United manager Erik ten Hag has previously expressed his desire to work with the talented player.
The Dutch manager has maintained his stance on keeping him at Old Trafford, as he sees Ronaldo as an important part of his project.
"We are planning for Cristiano Ronaldo for the season, and that is it, " said Ten Hag in an interview. I am looking forward to working with him. Cristiano is not for sale. He is in our plans, and we want success together."
Cristiano Ronaldo finished the season as Manchester United's top scorer and third in the Premier League, with 18 goals in 30 appearances.
The Portuguese player also ended the campaign with several individual awards last season, including Manchester United's Player of the Year award, two Premier League Player of the Month awards, and a spot in the EPL team of the season.
The Superstar has been linked with a move to Chelsea, with reports suggesting that his agent, George Mendez, offered him to new Chelsea owner, Toddy Boehly.
According to reports, Ronaldo's move to Stamford Bridge will only be decided by Chelsea's manager, Thomas Tuchel, who is adamant about signing him.
Cristiano Ronaldo is also reported to have been offered to Ligue 1 side Paris Saint-Germain, but it has been claimed that the club are not interested in the deal.
A report has claimed that a Saudi Arabian club has offered Ronaldo a lucrative two-year contract worth more than £250 million. Nonetheless, the superstar declined the proposal due to his desire to compete in Europe.
Ronaldo's future remains uncertain as Manchester United has yet to announce when he will return to Old Trafford.