Exclusive: Dessers and Onuachu to leave Genk this summer
Two of Nigeria's best performing players of 2021/22, Dessers and Onuachu, are set to depart Belgium for fresh challenges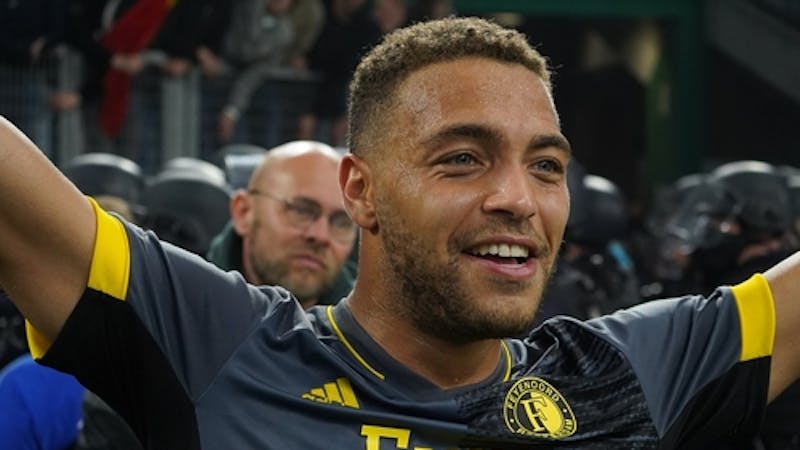 Nigerian strikers Cyriel Dessers and Paul Onuachu, both employees of Racing Genk, will depart the Belgian club next summer, ZonalSports exclusively reports. 
The pair, two of Nigeria's top players in 2022, have had extremely fruitful seasons in their respective Benelux leagues.
While the very lanky Onuachu has almost replicated his impressive 2020/21 goal tally with 19 regular season goals in the Jupiler Pro League, Dessers sits atop the goalscorers chart in the inaugural UEFA Conference League. 
These impressive statistics have no doubt piqued the ears and caught the eyes of some of Europe's top clubs who have signified their interest to Genk.
Onuachu
With age no longer on his side, ZonalSports have gathered that Onuachu is anxious to test himself in Europe's top divisions. The Nigerian who turns 28 this month is not without suitors since his last season exploits, but Genk's high asking price has kept any concrete offer from materializing. 
That is to change this summer, as internal sources have informed ZonalSports that several clubs are in agreement with the player regarding wages and that Genk will reward the players non-belligerent attitude by not overpricing him. 
Paul Onuachu's desire to play for a club that offers European football has limited his options to the top six clubs from each of Europe's major leagues. 
West Ham have been rumoured to have initiated contacts with the player's entourage, but ZonalSports are unable to corroborate these reports at this time. 
Dessers
Heading into the season finale as the top scorer in an European international tournament is no cakewalk, and Cyriel Dessers, who was on the verge of playing second division football last summer, has been the cynosure of all eyes in the Conference League. 
Unlike Onuachu, the player is somewhat spoilt for choice with parent club Genk and on-loan Feyenoord both eager to keep him permanently. 
The initial reluctance of Feyenoord to match Desser's £4m buyout clause has been overrriden by his stellar performances and qualities, with the club now willing to sell backup Bryan Linssen to cement the deal.
However, ZonalSports can exclusively report that Dessers' head has been turned by interest from the big five leagues, who have offered the 27-year-old a crack at an higher level for the first time in his career.
Our internal sources have uncovered that Nottingham Forest are one of those clubs to have spoken with Dessers, with the Championship club open to signing the one-cap Nigerian international if they secure promotion to the Premier League. 
Feyenoord on the other hand have offered to build their front line around Dessers if he opts to stick with them, a move that puts them in an advantageous position given that the Genk man feels very comfortable in Rotterdam.