Ten Hag backed to exploit Ronaldo's striking power after missing out on Darwin Núñez
Manchester United's new manager, Erik ten Hag, has been backed to use Cristiano Ronaldo as his attacking point after losing striker target Darwin Núñez to Liverpool.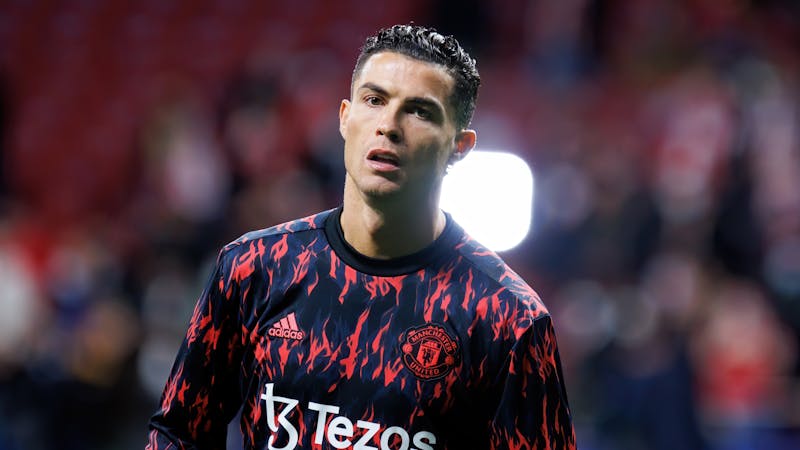 Missing out on former Benfica striker Darwin Núñez must have been a hard pill to swallow for Manchester United fans, who were hoping to have a high-level attacker in the Uruguayan international.
Signing a striker was one of Erik ten Hag's top priorities for a revamp when he took over the Old Trafford hot seat, and he was poised to sign Darwin Núñez from Benfica.
Erik ten Hag could only watch the 23-year-old slip through his fingers after Liverpool hijacked the deal for Núñez, who joined Jürgen Klopp's side for £64 million.
The 52-year-old manager, who included the club's backup striker, Edinson Cavani, on the list of departing players at the end of June, is now left with Cristiano Ronaldo as the only striker.
The manager clarified his decision to work with Cristiano Ronaldo despite rumours swirling about the Portuguese future at Old Trafford following ten Hag's arrival.
Even with his desire to work with Ronaldo, Erik ten Hag understands the need to sign a new striker in his maiden season after researching Manchester United's previous failed seasons, but he faces a significant challenge in doing so.
He believes there are few talented strikers in the transfer market, citing Manchester City's recent signing of Erling Haaland and Gabriel Jesus' impending move to Arsenal.
Though Erik ten Hag faces the challenge of bringing in a talented striker, famous Sky Sports , and talkSPORT presenter, Jamie Ohara, has backed him to use Cristiano Ronaldo as his attacking focal point this season.
Erik ten Hag is focused on signing a midfielder while throwing his gaze for a striker with Frenkie de Jong as his primary option.
The former Tottenham Hotspur player believes Cristiano Ronaldo still has what it takes to lead Manchester United's front line, describing him as "one of the best strikers in the Premier League."
"You set a team around Ronaldo!" said Jamie in a podcast with talkSPORT. "He will guarantee you goals." He is still one of the best finishers in the Premier League! "Manchester United have got to use him!"
Cristiano Ronaldo had a fantastic season after returning to Manchester United from Juventus. The 37-year-old scored 24 goals in 38 appearances in all competitions, more than any other player in the red shirt, and was named Manchester United's Player of the Season.
Despite United's failure to qualify for the Champions League last season, the five-time Ballon d'Or winner earned a spot in the Premier League team of the season after finishing third among Premier League top scorers with 18 goals.
Ronaldo, who has a year left on his contract, is determined to help the manager reach greater heights, despite the rumours linking him with a move away from Old Trafford.
"I hope we have success, of course, because, if you have success, all of Manchester is going to have success as well." I wish him the best, " Cristiano Ronaldo said when Erik ten Hag arrived at Old Trafford.
"We are happy and excited, not only as players but as supporters as well." I wish him the best and let's believe that next year, we are going to win trophies. "
Ronaldo is currently on holiday with his family after some group stage matches in the Nations League with the Portuguese national team.
He is expected to return to training soon in preparation for Manchester United's pre-season friendlies.