Gabriel Jesus bids farewell to Manchester City
Brazilian gifted striker Gabriel Jesus has penned down a heartfelt farewell message to Manchester City after completing his move to Arsenal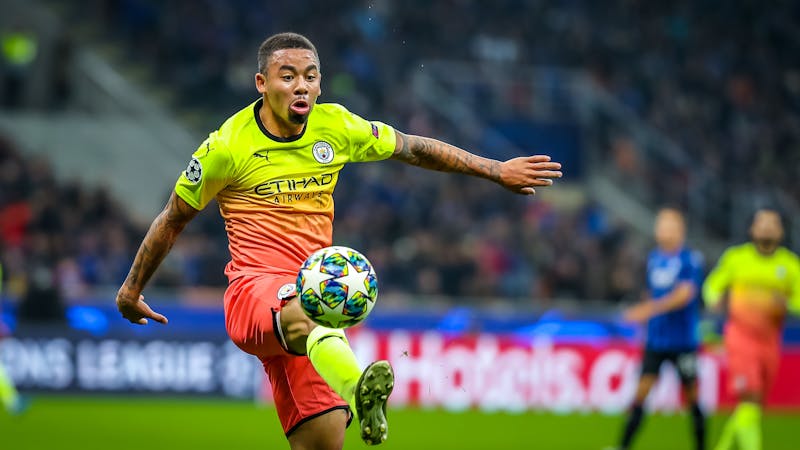 The 25-year-old has begun a new chapter in his career after completing his transfer to the Emirate for €45 million.
Jesus, who spent six years at Manchester City, has penned a heartfelt message to the Citizens, noting that it is "time to live a new dream."
"Thanks, Man City, and all the people who made this club my life for all these years. Time to live a new dream, "said Gabriel Jesus."
The talented striker stated his intention to leave Etihad this summer after learning of Manchester City's intention to sign Erling Haaland as a first-choice striker.
Following his transfer request, Manchester City was ready to listen to offers that prompted Arsenal to jump into the deal to secure the signing of the São Paulo-born player.
Gabriel Jesus' arrival at Arsenal has put an end to the club's long-term striker search since the departure of former captain Pierre-Emerick Aubameyang to Barcelona.
Arsenal manager Mikel Arteta has been looking for what he described as a young, gifted striker who could lead his team's front line, which saw him miss out on Serbian striker Dusan Vlahovic, who joined Juventus in the January transfer.
Last season, Arteta's quest for a proper striker grew extensively following Alexandre Lacazette's low-scoring record, converting only four league goals in 30 appearances.
This summer, the manager made signing a striker his primary priority and has since pursued the transfer of Gabriel Jesus to Arsenal. His arrival would ease the pressure on Arsenal, as they have secured one of their most wanted signings.
With his high-tempo tackles and high energy, the talented striker would bring a strong attacking threat to Arsenal's team and form an excellent partnership with Bukayo Saka and Gabriel Martinelli.
Gabriel Jesus becomes Arsenal's fourth signing of the season after Marqininhos, Fabio Vieira, and Matt Turner, and will hope to repay Mikel Arteta's faith in him with a flying start to his Emirates career.
The young striker has demonstrated his ability to play at the top level since joining Manchester City in 2016 from Palmeiras, scoring 95 goals in 236 appearances in all competitions, which is impressive numbers from a Gunners perspective.
Jesus enjoyed a successful spell at Etihad, winning four Premier League trophies, an FA Cup, three EFL Cup, and two FA Community Shield Cups.
Arsenal would hope to see him bring his winning mentality into the team, a quality Mikel Arteta has been looking for. The Spanish manager has revealed his joy in securing Gabriel Jesus' deal and hopes to guide him well in the red jersey.
"I'm very excited. "The club has done a tremendous job of recruiting a player of this stature," said Arteta. This is a position that's been on our radar for a long time now, and we have managed to get a player that we all wanted, so I'm really happy. "