Man United's goalkeeper slammed for fuming about a lack of playing time
Manchester United's goalkeeper, Dean Henderson, has been criticized for complaining about a lack of playing time last season following his loan move to Nottingham Forest.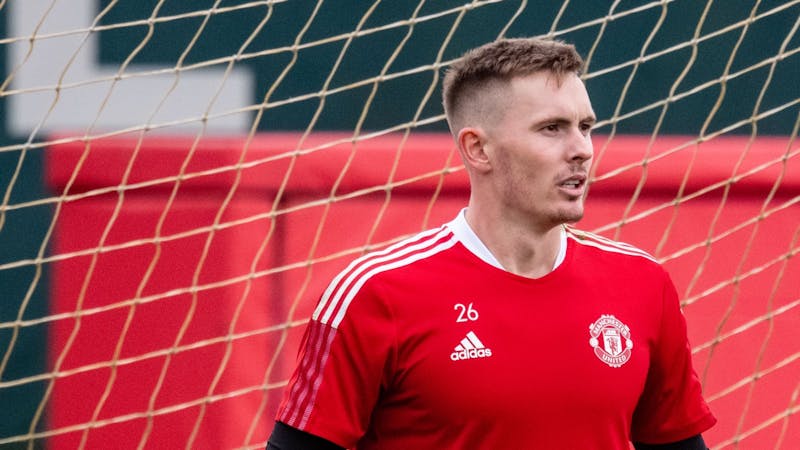 After completing a season-long loan switch to newly promoted Nottingham Forest, Dean Henderson claimed he was promised a spot in Manchester United's starting eleven last season while speaking with talkSPORT, but claimed that the club failed to fulfil their promise.
"The conversation I had, coming out of the Euro squad, was that you're coming back here to be the number one goalkeeper." I got COVID - unfortunately, no one followed through with anything they told me.
The 25-year-old, who had a successful loan with Sheffield United, returned to Old Trafford last season after turning down several loan offers, hoping to take over the number one position from Spanish goalkeeper David Dea Gea.
"I turned so many good loans down last summer, and they wouldn't let me go. It was frustrating. To sit there and waste 12 months is criminal, really, at my age. I was fuming."
Following Henderson's statement, former Aston Villa player Gabriel Agbonlahor criticized him, stating that he should have kept his mouth shut and concentrated on having a successful season with Nottingham Forest.
"Henderson, for me, had one good season with Sheffield United," Agbonlahor said. He got carried away with his move, and it seems like he did not do the work at Manchester United. " He got COVID-19, and David Dea Gea came and took the chance.
"Go to Forest, keep your mouth shut, have a good season, come back to Manchester United, and he might break into the team again."
Dean Henderson made zero league appearances for Manchester United last season after 13 Premier League appearances the previous season. The England international must have felt he missed out on the number one spot in the Euro Championship because of a lack of playing time.
The Englishman will play alongside former Manchester United player Jesse Lingard, who joined Nottingham Forest on a free transfer after being released by the Red Devils, and will hope for an excellent stint with Forest.