Manchester United's plans after a failed season revealed
Manchester United has begun to plan for the future, with new manager Erik ten Hag hoping to restore the club's glory days.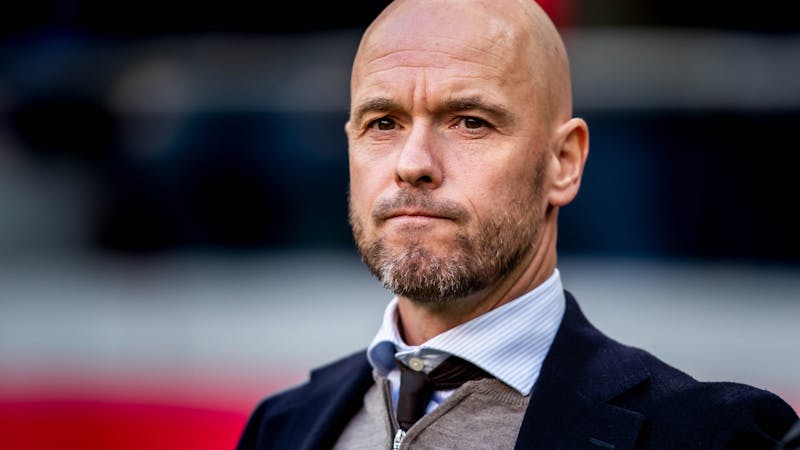 Manchester United have now gone a historic eight seasons without a Premier League title since Sir Alex Ferguson's retirement in 2013, and this season's shambles-filled campaign is billed to go down as one of their worst in recent memory.
Disastrous seasons full of failures have compounded the club's protracted wait for a turnaround since the iconic manager left the Old Trafford hot seat, with the Old Trafford faithful losing patience and seeking a change from the board following serial managerial casualties.
Old Trafford will miss another season without Champions League football next year after failing to top Arsenal and Tottenham Hotspur. The club is also fighting for Europa League qualification with West Ham United, which has exacerbated the Premier League club's situation.
The Manchester side will have to wait till the last day of the Premier League to decide their faith in the race for Europa League qualification with a must-win match against Crystal Palace.
After failing to finish high this season, Manchester United's board of directors has moved forward to plan for the future, with the goal of getting the club competing again next season and reclaiming its former glory.
Cristiano Ronaldo's 18 league goals and three assists could not help Manchester United secure a place in next season's Champions League.
The plan for the future
Ralf Rangnick knows that maintaining his position as the club's manager is a long shot and is probably now thinking about his imminent role as the club's director, a post he secured before taking over as interim manager.
The German mastermind has emphasized the importance of bringing in players who want to play for the club and having a manager who understands how to develop them.
The soon-to-be Old Trafford consultant would be looking forward to working with Erik ten Hag, who will take over the managerial seat next season.
Erik ten Hag's intentions to turn around Old Trafford
Manchester United manager Erik ten Hag knows that there is a lot of work to be done at the Premier League club, and he is looking to kick-start with a reshuffling of his staff before switching to the depth of his squad.
"Tomorrow there will be a party with Ajax staff, but I am not going to Curacao. I think that's understandable. There is a lot of work to be done at Manchester United. That is the case with every club, "Ten Hag said after his last game at Ajax.
"A number of things still need to be organized in the staff and also in the selection. We will work intensively on this from tomorrow."
With Ten Hag at the wheel, Manchester United is set to appoint Mitchell van der Gaag, who was his assistant at Ajax, to take up a similar role following the demand from the Dutch manager.
They are also looking to add Steve McClaren to his staff after a slew of senior staff departed, including chief of staff Patrick Coyle and Director of communications Charlie Brooks.
With the imminent arrival of new staff, Ten Hag is looking to exploit the transfer market to recruit gifted players who will suit the tactics he wants to imprint.
Recruitment strategy
Manchester United appear to be preparing for a new chapter under Ten Hag, which they believe will align with their aim of acquiring some excellent young players to awaken the sleeping giants.
The Premier League club has approached Barcelona over the transfer of gifted midfielder Frenkie de Jong, valued at €60-€70m, as the manager looks to reunite with his former player, having raised him from the Ajax youth academy.
Though the Old Trafford faithful know it is an extremely tough nut to crack, they are looking to take advantage of Barcelona's financial difficulties to lure the Dutchman.
Ten Hag is searching for a player who would be a perfect fit for his defensive midfield role ahead of the next season, as Nemanja Matic will leave the club at the end of the current season.
On the other hand, Manchester United's difficult season results from the defensive shambles that cost the club a spot in the Champions League next season, conceding 57 league goals, the second-highest among the top 10 Premier League clubs this season.
Erik ten Hag is fully aware of this and has set his sights on bringing in a center defender, with Ajax's Jurrien Timber and Villareal's Pau Torres both linked with a move to Old Trafford.
Manchester United captain Harry Maguire was probably the worst player in the red jersey due to his numerous errors that cost the club many points.
Paul Pogba is another Manchester United player who seems to be on his way out of the club after failing to live up to his expected dreams in his second spell at Old Trafford. The France international player has refused to renew his contract and has opened talks with Juventus and Paris Saint-Germain.
The new manager would also look for his replacement, with reports suggesting that the Red Devils are looking to sign Leeds United's, Kalvin Phillips.
Ralf Rangnick had stated that Manchester United would recruit a new striker next season, and Victor Osimhen of Napoli is one name on the striker list alongside Benfica's Darwin Núñez.
Since signing from Lille, the Nigerian international has been in the best form of his career this season, establishing himself as one of Napoli's best players, and could be tempted to join Old Trafford's young stars.
Edinson Cavani will leave Old Trafford at the end of the season, and ten Hag is looking for a gifted striker to assist Cristiano Ronaldo in the striking position.
Ajax's gifted winger, Antony, has also been mentioned as a prospect who could help Manchester United's nightmares come to an end. Erik ten Hag is thought to have influence over the Brazilian and may persuade him to join the Premier League club.