Switch of attention: Manchester United's striker options
Manchester United are set to look for a striker option after losing the race for Benfica's Darwin Núñez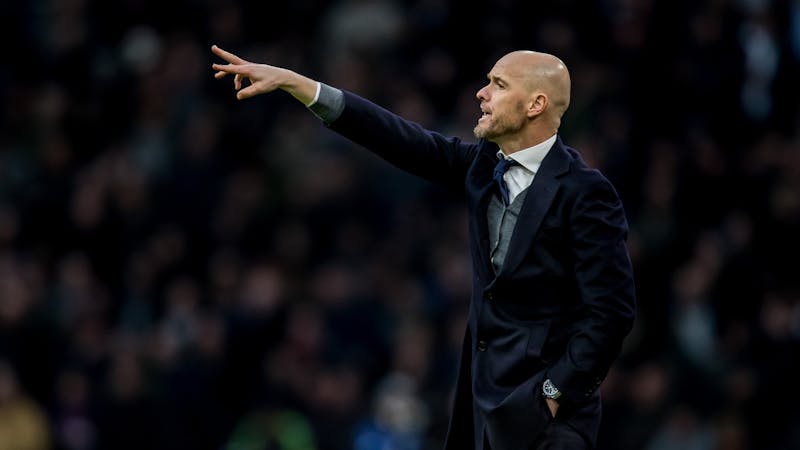 Manchester United supporters must be disappointed by the club's failure to sign Benfica's talented striker, Darwin Núñez, who is set to join Liverpool on a permanent basis this summer.
The Old Trafford faithful saw him as a key player who could spearhead their rebuilding process under Erik ten Hag's new era but were left gutted after they missed out on the Uruguay international player to their bitter rival.
Prior to Erik ten Hag's arrival from Ajax, previous managers had repeatedly emphasized the importance of bringing in a talented striker to lead the lines at Old Trafford.
Upon his arrival, Ten Hag bought into the previous managers' idea and identified Darwin Núñez as the ideal man for the position. He made his intention of signing Núñez clear to Manchester United's board, who eventually failed in contract talks with the player's entourage.
After weeks of inquiries and discussions with Darwin Núñez's agent, Premier League rival Liverpool jumped in to hijack the deal, agreeing to sign Darwin Núñez for a fee of €75 million-plus add-ons.
The 52-year-old manager, like the club's fans, must have been frustrated by the news, eroding his plan to bring talented players into his inherited squad.
Though it appears to be a setback to his plan, Erik ten Hag is unfazed and has turned his attention to other striker options, looking for an alternative player to lead his team next season.
Darwin Núñez will sign a six-year contract with Liverpool this summer after the Premier League club agreed to Benfica's €80m asking price.
Manchester United's striker options
Erik ten Hag appears to view his striking zone as a position that must be strengthened ahead of next season, as he continues to look for a suitable replacement after missing out on Darwin Núñez.
The Uruguayan's high price tag is believed to be one of the critical factors that caused Manchester United to withdraw from the deal, making the manager shift his focus to strikers with lower valuation.
According to sources, the Dutchman has identified Derby County's young, gifted player, Malcolm Ebiowei, as an alternative striker and have entered the race to sign the Englishman.
The 18-year-old former Arsenal and Rangers academy player made his senior debut with Derby County earlier this year, appearing in 15 Championship games.
Malcolm Ebiowei is regarded as one of England's most promising young players, and he is expected to leave relegated Derby County and join a top-flight club ahead of next season.
Manchester United would have to compete with Crystal Palace, who is also interested in signing the talented striker, as well as AS Monaco, who have made enquiries.
Robert Lewandowski has informed Bayern Munich of his intention to leave the club this summer.
Manchester United enters Robert Lewandowski's race
Manchester United have also entered the race to sign Bayern Munich's prolific striker, Robert Lewandowski, who is forcing his way out of the German club.
Lewandowski is angry with Bayern after undisclosed ill-treatment by the club's board and wants to leave this summer despite having one year left on his contract.
The Poland captain has reached a verbal agreement with La Liga giant Barcelona but is still awaiting approval from Bayern Munich. Bayern Munich appear unwilling to sell Lewandowski as they want him to see out his contract and have made their intentions clear.
Following Lewandowski's desire to depart the Bundesliga this summer, Manchester United have jumped in for the striker as he continues to persuade Bayern Munich's approval to negotiate with other clubs for a transfer.
Lewandowski could be a difficult signing for the Premier League club as he has his eye set on Catalonia. As a result, Manchester United will have to work hard to persuade him to change his mind.