Dembélé admits to fulfilling his childhood dream after sealing contract extension
French talented winger Ousmane Dembélé has admitted to his long-held desire to remain in Barcelona after completing his contract extension with the Spanish club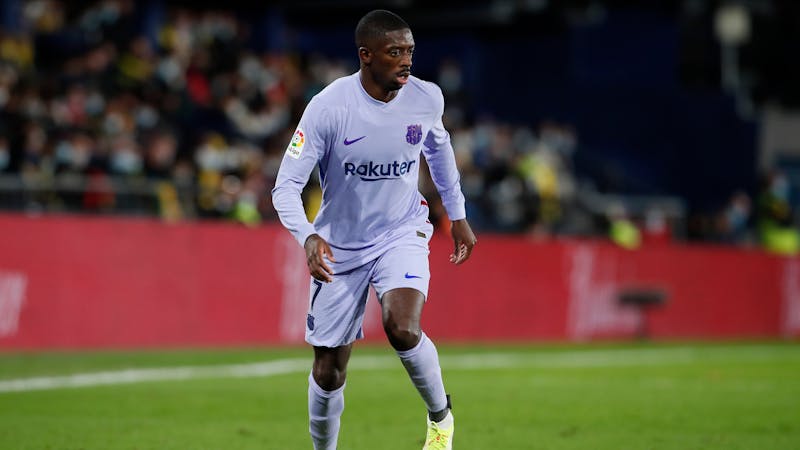 The crazy saga of Ousmane Dembélé's contract negotiations with Barcelona has come to an end after the French outlet completed his contract-extension with the Spanish club until 2024.
The 25-year-old, who turned a free agent at the end of June, has been negotiating with Barcelona's board over a contract renewal hinged on the club's attempt to lower his salary due to their economic crisis.
Ousmane Dembélé had rejected Barcelona's offer on several occasions in the past few months, which raised a conflict between both parties, leading to an accusation of him wanting to leave on a Bossman.
The situation of the talented winger had previously drawn the attention of Paris Saint-Germain, who pushed to sign Ousmane Dembélé as a replacement for now-Juventus player Ángel Di María but failed.
Premier League side Chelsea also approached Dembélé's agent over a possible free transfer to Stamford Bridge, but the former Borrusia Dortmund player was reluctant to leave for England.
Ousmane Dembélé has admitted to having fulfilled his childhood dream of playing for a long time in Barcelona after agreeing to lower his wage and sign a two-year contract extension with the Catalans.
"I feel very happy about the renewal. Barça has been my dream club since I was little. I really want the season to start and give it my all, "said Dembélé in his first interview after completing his contract extension. "Staying has always been my first option. I want to win titles. I will give everything for this club."
Ousmane Dembélé has regained his form under the leadership of the club's manager, Xavi, following years of injury setbacks since his arrival at Camp Nou in 2017 from German Bundesliga side Borrusia Dortmund.
The gifted player was one of the best players in Barcelona's jersey in the second half of last season, and he feels he has unfinished business to make his mark with the Catalans.
"The first years were difficult because of injuries, " he added. Continuity was my first choice; I told the president and the coach. It took a long time, but everyone is happy. "
Barcelona manager Xavi is looking to compete for trophies next season after finishing trophyless last campaign
Dembélé has been an important member of Xavi's team since he took over from the club's former manager, Ronald Koeman, helping Barcelona finish second in La Liga with thirteen assists and a goal.
Despite Barcelona's financial crisis, the Spanish manager has always made his intention of keeping Ousmane Dembélé clear to the board and has been pushing to tie him down since then.
With Dembélé's contract situation now sorted out, Barcelona will focus on Bayern Munich superstar Robert Lewandowski, who has been on their wish list since the transfer window opened.
The Spanish giants have seen two bids for the talented striker rejected but are not backing out in the deal as Xavi believes he could help them compete for titles next season.
Robert Lewandowski is regarded as one of the best strikers in football history, having scored a record number of goals in his career, accompanied by numerous individual awards, and would be a good fit for the Catalans.
The 33-year-old has communicated his desire to join Barcelona to Bayern Munich, but the club is still reluctant to let him leave this summer.
According to reports, Barcelona are preparing to meet with Bayern for the third time with an improved offer they believe would help them secure the deal.