Potential replacements for Chelsea's departing defenders
Chelsea are looking for potential replacements for their departing defenders. Who would be the ideal man?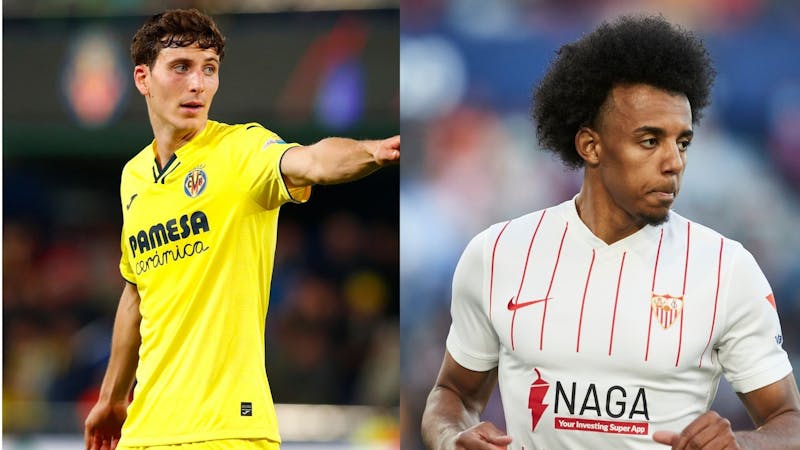 Chelsea are set to lose some of its experienced defenders on free transfers next season due to the club's inability to extend contracts as a result of the UK government's unexpected ban.
Blues manager Thomas Tuchel would undoubtedly be devastated by the impending departure of these defenders who have established themselves as a core part of his squad, including Antonio Rüdiger, who has vastly improved under the German, and Danish defender Andreas Christensen.
The two talented defenders appear to be heading to the Spanish La Liga next season after Real Madrid agreed to sign Rüdiger, while Barcelona appear to have captured Andreas Christensen on a free transfer as part of Xavi's preparation for next season's title challenge.
César Azpilicueta, Chelsea's captain, is also on Barcelona's wish list, amid reports that the Spanish defender is considering returning to his homeland, where he would prefer to hang his playing boots. The Catalan club are looking to sign the 32-year-old, who has one year left on his contract.
Thomas Tuchel is aware of the need for a replacement and is looking into possible options to help them compete among top Premier League teams next season.
Chelsea's possible replacements
Knowing how difficult the Premier League can be without a well-balanced squad, Thomas Tuchel has identified a number of talented defenders who can assist him in continuing his excellent work at Stamford Bridge since succeeding Frank Lampard.
These are the names on the London club's shortlist ahead of the upcoming 2022 summer transfer window.
Chelsea intensifies its pursuit of Jules Kounde
Chelsea manager Thomas Tuchel has long admired Sevilla's gifted defender, Jules Kounde, and attempted to sign him in the previous summer transfer window before pulling out due to the Spanish club's high asking price.
Jules Koundé''s ability to push for goals, having scored two this season, makes him a similar player to Chelsea's outgoing Antonio Rüdiger.
The 23-year-old, who joined Sevilla from Bordeaux three years ago, has established himself as one of the best defenders in the Spanish La Liga, attracting the attention of many European elite football clubs.
Tuchel has rekindled his interest in the defender after seeing him transcend into an out-wide defender for France's national team during the Euro Championship tournament.
The German believes that the French international can develop into one of the best defenders with his speed and be an ideal replacement for Rüdiger, as he did with the outgoing defender after years in the dugout.
Despite Jules Kounde being valued at €60 million, Chelsea may need to pay a higher amount to sign the 1.78m Frenchman, as Sevilla may demand more to let their talented defender leave this summer due to Chelsea's desperate need for defensive recruitments.
Chelsea identify PSG's Presnel Kimpembe as partner for Thiago Silva
Thomas Tuchel is also interested in reuniting with his former defender, Presnel Kimpembe, to form a solid partnership with ex-teammate, Thiago Silva.
The 48-year-old manager knows him too well, having trained him at Paris Saint-Germain. Presnel Kimpembe was a key member of his team at the French club, and the manager believes he can quickly adapt to playing alongside Thiago Silva in the Premier League.
Presnel Kimpembe's physicality would help him adapt quickly to Premier League football
Though signing the left-footed defender may be difficult, Tuchel believes he can use his influence, as well as Thiago Silva's, to entice him to Stamford Bridge.
The 26-year-old is valued at €40 million, making him a much more viable option in terms of price than Jules Kounde.
Kimpembe is a highly experienced defender who has played at the highest level for the past eight years, and bringing him to Stamford Bridge would help the club compete for trophies next season.
Chelsea joins other EPL clubs in the hunt for Villarreal's Pau Torres
Pau Torres has been a popular name in the transfer market since last season's window, linked with a move to Manchester United. Under Arsenal's former manager, Unai Emery, the 25-year-old has become a force for UCL semi-finalists Villareal.
Pau Torres was one of the notable performers in Villareal's defeat against Liverpool in the Champions League semi-finals
After watching him excel over the last two seasons, Chelsea's manager, Thomas Tuchel, has joined the race for the signature of the talented defender.
Other Premier League clubs are also linked with the talented defender, including Manchester United, who are looking for a new center-back after conceding so many goals in the current campaign.
Manchester City are also interested in the defender as he fits into Pep Guardiola's ball-playing style. At the same time, Tottenham Hotspur manager Antonio Conte sees him as a player who can help compete for trophies next season and is also in the queue for his signature.
Thomas Tuchel would face stiff competition from his rivals to sign Pau Torres, and the player would command a higher fee due to the calibre of interest in him.