Raheem Sterling gears up for a new adventure with Chelsea
England striker Raheem Sterling has shared a stunning photo of himself in a Chelsea jersey ahead of his new career at Stamford Bridge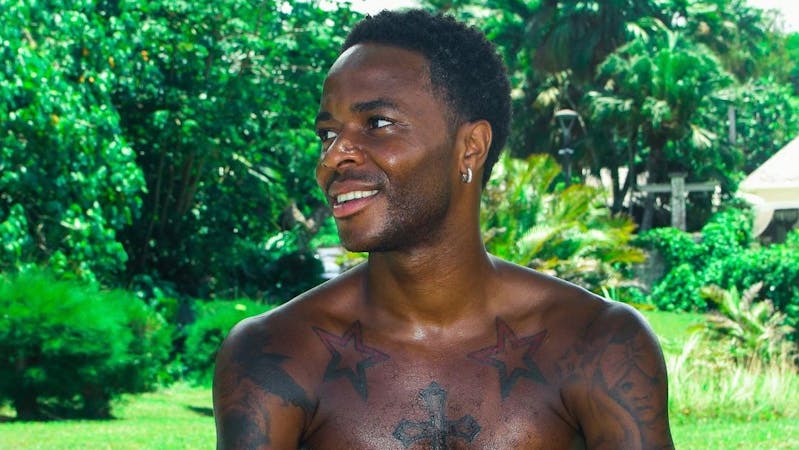 Sterling has become Chelsea's first summer signing after Manchester City agreed a £45m fee with the Blues for the talented winger.
The 25-year-old forward, who had initially sealed a personal agreement with Chelsea's board, has finally completed his dream departure from Etihad after several months of wanting to move away from Manchester City.
According to reports, Sterling has already joined the Premier League club in their training camp in Los Angeles after signing a five-year contract with Chelsea.
The gifted forward has shared a beautiful photo of himself in Chelsea's Trivago-sponsored jersey ahead of his new adventure under his new manager, Thomas Tuchel.
Since the end of last season, Chelsea's manager, Thomas Tuchel, has been pushing to lure Sterling to Stamford Bridge after he expressed his willingness to leave Manchester City.
The German tactician saw him as one of the ideal men who could help bolster his striking options after loaning out Romelu Lukaku to Inter Milan following an underwhelming season.
Sterling has proven his quality since moving to Manchester City in 2015 from Liverpool, playing a crucial part in the Citizens' success in the past few years, which earned him the 2018 Premier League Player of the Year Award.
Raheem Sterling has scored 154 career goals in 468 appearances
The gifted English player was one of the undroppable players in Pep Guardiola's team, playing over 15,181 minutes in league games under the Spanish manager.
Raheem Sterling's success helped him win four Premier League trophies, four EFL Cups, and an FA Cup during his incredible career with Manchester City.
Thomas Tuchel would hope to see him bring his tremendous winning mentality to his team as they prepare to compete for titles next season.
What Raheem Sterling will bring to Chelsea
Raheem Sterling's tremendous versatility is one thing every manager would want in a player, as he is capable of playing in any attacking position.
The Queens Park Rangers academy graduate showed his prodigious quality playing as a right-winger for Liverpool, which earned him the 2014 Golden Boy award before his record-breaking £44m move to Manchester City, which rose to £49m full package.
Sterling showed more of his versatility at Manchester City as he flourished as a left-winger and center-forward under Pep Guardiola, scoring over 100 goals for Manchester City, which would be a tremendous advantage for Chelsea.
Sterling could solve Thomas Tuchel's striking problem, preventing him from spending a hefty amount to sign a natural striker. The manager, who appears willing to sell Hakim Ziyech to AC Milan this summer, could also use him as a right-winger.
The lack of goal-scoring prowess that saw Chelsea lose two finals to Liverpool last season must have been a major concern for Thomas Tuchel, and signing Raheem Sterling, who has a strong scoring record, could be a huge relief to the manager.