Timo Werner to force his way out of Chelsea
Germany international Timo Werner could force his way out of Stamford Bridge this summer to avoid competition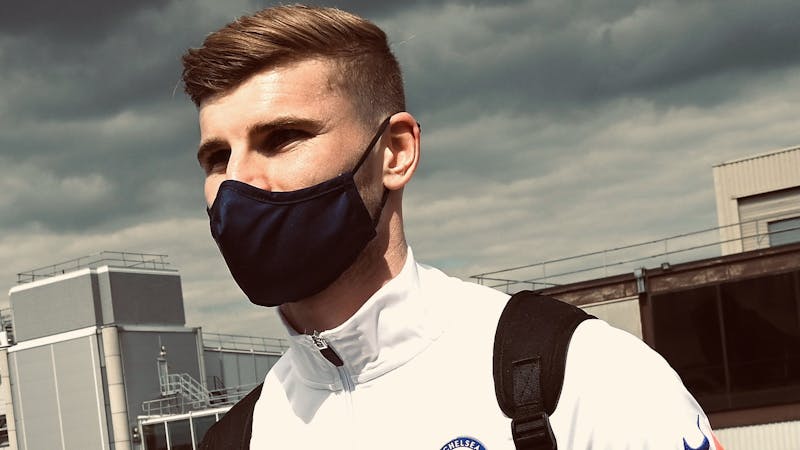 Chelsea forward Timo Werner has failed to live up to expectations in Thomas Tuchel's team since moving to the Premier League club last two seasons from RB Leipzig.
Despite a considerable number of appearances in the blue shirt, the 26-year-old has only scored 23 goals in 89 appearances in all competitions, a tally that is far below his goals (53) in Germany, two seasons before moving to London.
Thomas Tuchel has frequently used Werner, who was a center-forward at Leipzig, as a left-winger after several unproductive performances in the number nine position.
The pacy player appears to be seeking his way out of Stamford Bridge after stating that he would be "very happy anywhere" next season.
Timo Werner has scored 10 goals in 56 Premier League appearances for Chelsea
Last season, Chelsea's manager, Thomas Tuchel, endured a poor scoring record from his forwards that cost them two trophies (FA Cup and EFL Cup), and he is not wasting time in strengthening his attacking force for the upcoming challenge.
Chelsea have signed former Manchester City forward Raheem Sterling, who could pose a threat to Timo Werner in the left-wing position.
Werner seems unprepared to compete with Sterling and Christian Pulisic in the same position, which may have prompted his abrupt comment.
Fuming Thomas Tuchel
Chelsea manager Thomas Tuchel appears to be annoyed by Timo Werner's statement and has taken a swipe at his compatriot, revealing his disappointment.
"I am surprised. "I would be very happy as a young guy having a contract at Chelsea Football Club," said Tuchel in an interview. "I would be one of the happiest person on the planet."
Thomas Tuchel could adopt Raheem Sterling as one of his false nines, as the Premier League club have yet to find a replacement for Romelu Lukaku since he was loaned to Inter Milan, allowing Werner to play on the left wing.
Sterling is known for his versatility; he has played as a right-winger for Liverpool while under Pep Guardiola, the 27-year-old has also thrived in left-wing and central striking roles.
With his adaptability as a center-forward, Timo Werner could still enjoy a lot of playing time in Tuchel's team, as he appears to be part of the manager's plan.
Although no clubs have been reported to be interested in Werner, it is uncertain whether he would submit a transfer request to Chelsea's board if one comes knocking.