Arsène Wenger reveals why he never returned to Arsenal since retirement
Former Arsenal manager Arsène Wenger has revealed the reason he chose to stay away from the club after his retirement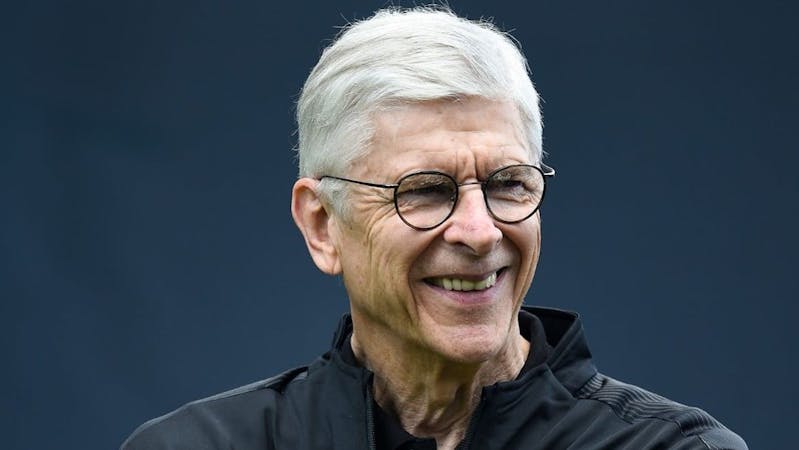 Arsène Wenger retired as Arsenal manager in 2018 after a successful reign at the Emirates Stadium, where he won several trophies, including the "invisible record" of winning the Premier League title unbeaten in 2004.
Since he pulled out from the managerial role at the Premier League club, the manager has distanced himself from the club's affairs, a scenario many did not see coming owing to the expectation that he would have a part to play at Arsenal.
Though he did not have a happy ending at the club due to his unsuccessful seasons, he will be fondly remembered by the Gunners for leading them to many glory days, winning three Premier League trophies and seven FA Cups, and he was expected to continue as an important part of the club.
In an interview, the Frenchman revealed why he distanced himself from Arsenal ever since he retired, stating that his presence at the club after 22 years in charge could be a problem.
"After 22 years, maybe I arrived at the end of the role, and people wanted a change, and I can understand," Wenger said. "I must say, I was always loyal to the club because I felt my life was linked with this club."
"The club has chosen a different direction, but I can understand completely, and sometimes you need to change completely to have a new start, and my presence there could have been a problem.
"So I thought to stay away completely to give the club the chance to rebuild the connection with a new manager."
"That is why I never talked about Arsenal, and I never came back to Arsenal because I didn't want to, because my presence may not be good for the club."
After Arsène Wenger's reign, Arsenal embarked on a long rebuilding project, which prompted them to hand a two-year contract to former Paris Saint Germain manager Unai Emery, who had earlier announced his desire to leave the French club.
The now-Villareal manager was later relieved of his duty just a year into the demanding seat for failing to restore the past glory days Arsenal sought with 43 wins in 78 appearances.
Following Emery's departure, Arsenal hired former captain Mikel Arteta as his replacement, believing he could take the club to the next level after years of working as an assistant to Manchester City manager Pep Guardiola.
The Gunners have since seen significant progress under the Spanish manager, who has transformed his squad with the brilliant idea of selling off Arsenal's deadwood, including Shkodran Mustafi and Sokratis Papastathopoulos, among others.
Despite failing to qualify for the Champions League last season, Mikel Arteta has instilled a fighting spirit in his players, accompanied by attractive football, restoring a cheerful atmosphere at the club.
The 40-year-old has had an excellent start to the season, winning six of his first seven games as they battle for a place in the Champions League this time.
Adding new players to his squad has helped to strengthen his team, including former Manchester City striker Gabriel Jesus, who has contributed significantly to Arsenal's team with three goals and three assists, effectively ending the club's long search for a striker.
Mikel Arteta hopes to continue his gradually growing rebuilding project this season as Arsenal continues to immense fight for a place in the Champions League and trophies.