Erik ten Hag backs Cristiano Ronaldo for more goals after grabbing his first of the season
Manchester United's manager, Erik ten Hag, believes Cristiano Ronaldo will score more goals this season after scoring his first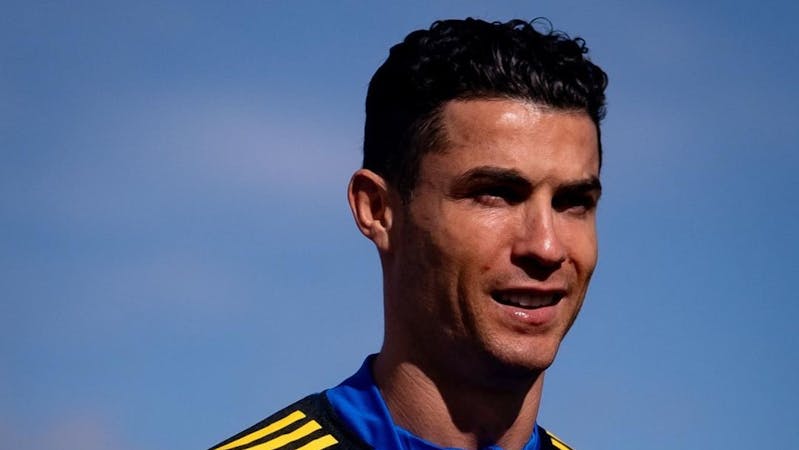 Manchester United's ace Cristiano Ronaldo has broken his duck after scoring his first goal of the season from a spot kick in a Europa League clash against the Sheriff of Moldova.
The 37-year-old Portuguese captain has endured a slow start to the season, making seven appearances for the Red Devils without scoring, a poor record for the legendry forward.
Following his goal against Sherrif, Manchester United's manager, Erik ten Hag, believes Ronaldo will score more goals this season, stating that he is committed to the rebuilding project at Old Trafford.
"He is really close," Ten Hag said after the match against Sheriff. "When he gets more fitness, he will score more." He is totally committed to this project and totally involved. "He also has connections that are coming around him, and he is constructing connections, so I am happy with that."
Cristiano Ronaldo was previously reported to be seeking a move away from Old Trafford during the summer transfer window after the Premier League club failed to secure a place in the Champions League.
The five-time Ballon d'Or winner was linked with several European clubs, including Chelsea, who denied their interest in the striker, and also Italian side Napoli and German Bundesliga champions Bayern Munich.
Despite rumours about Ronaldo's future at Manchester United, Erik ten Hag has always made his intention of keeping the UCL all-time scorer known, insisting that he is an important part of his team.
Though the Dutch manager successfully kept Ronaldo after several talks with his agent, Jorge Mendes, he has only used him once in his Premier League starting lineups as he is concerned over his fitness.
According to Ten Hag, Ronaldo, who missed Manchester United's preseason friendlies in July due to his desire to leave Old Trafford, needs more training to adapt to his playing style.
The 52-year-old manager had used Anthony Martial and Marcus Rashford ahead of the Portuguese, and he wants to see him improve before giving him a starting spot.
With Ronaldo back on track after the goal against Sheriff, it is still uncertain if he will secure a place in the starting eleven as he faces stiff competition with Rashford, who is gradually regaining his form after getting involved in five goals in his last six appearances.