Klopp blames Napoli's defeat on high line play and lack of team spirit
Following Liverpool's 4-1 loss to Italian club Napoli in the Champions League, manager Jürgen Klopp blamed his team's high line playing style and urged them to play more compactly.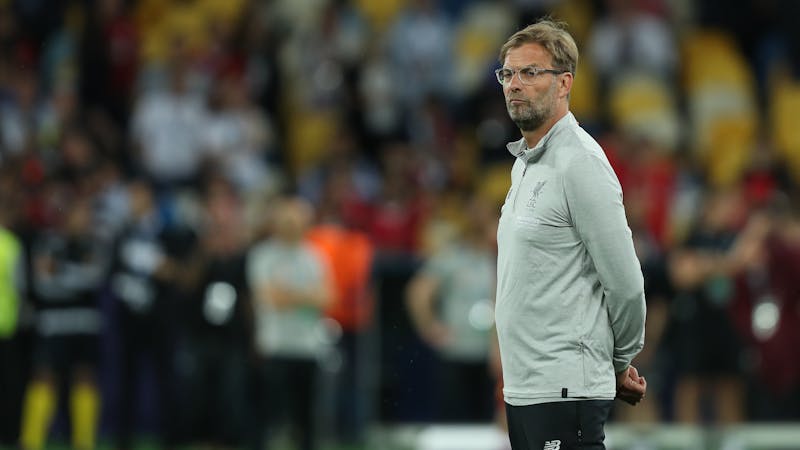 Liverpool were humiliated in the Champions League by Italian side Napoli, to mark their second loss in seven games this season, compounding Jürgen Klopp's side's slow start to the season.
The Premier League team who traveled to the Diego Armando Maradona Stadium for their first match of the UEFA Champions League group stage suffered an embarrassing defeat, after conceding three goals in the first half.
An early spot kick from Napoli forward, Piotr Zieliński, along with goals from Zambo Anguissa and Giovanni Simeone, gave Napoli the upper hand in the first half.
The Reds' frustration was compounded when Piotr Zieliński's second-half goal extended Napoli's lead to 4-0 before Luis Diaz's powerful strike from outside the box made it 4-1.
Following the humiliating defeat against the Parthenopeans, Liverpool manager Jürgen Klopp has blamed his team's high line style of play and lack of team spirit, which he described as a "lot of soul searching."
"If you have a high line and you don't put any pressure on the guy on the ball, then, yes, then it is a risk," Klopp said in a post-match conference after Napoli's defeat.
"Lots of soul searching; you could see that on the pitch. We are not working as a team; it is not personal stuff or pointing. We definitely have to kind of reinvent ourselves because just basic things were not there.
The German coach also admitted that his team played in high line without putting pressure on Napoli and has urged his players to play more compact football.
"We had for 60 minutes not one counter-pressing situation in a game where we lost a lot of balls, just because we were far away," Klopp added.
"It is a risk when there is no pressure on the ball, but that is usually not the case. We need it to be compact. The problem was we never got close to putting them under pressure."
The humiliating loss to Napoli leaves Liverpool with only two wins, three draws, and two defeats in seven games this season, mounting enormous pressure on Jürgen Klopp.
Despite the defeat, the manager has stated that he is not concerned about being fired and is instead focused on reviving his team ahead of their next matches.
Liverpool return to the Premier League on Saturday, hosting Wolverhampton Wanderers in Premier League match-week seven, and Klopp will hope for a positive reaction from his side.