Mikel Arteta vows to end Arsenal's European trophy drought
Arsenal manager Mikel Arteta has expressed his desire to end the club's decades-long trophy drought in Europe this season.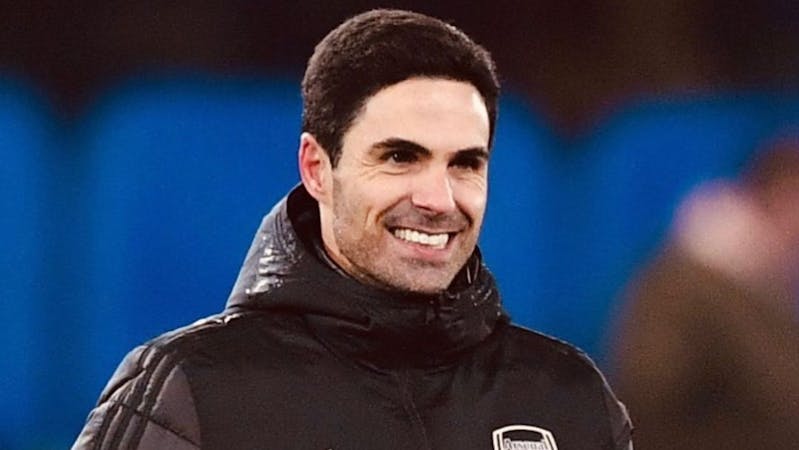 Arsenal's manager, Mikel Arteta, has had a good start to his second full season at the Emirates, winning six of his last seven games, demonstrating why he is highly trusted with the crucial managerial role.
The Spanish manager, who took over from current Villareal head coach Unai Emery in 2019, has done an excellent job of bringing in some of the most promising young players to the Emirates this summer.
His bold decision to sign former Manchester City players Gabriel Jesus and Oleksandr Zinchenko, whom he knew well during his time at Etihad, has panned out well in his system, inspiring his team's attacking prowess.
Arteta has literally restored happiness among the Gunners, having received full backing from the club and Arsenal supporters, as they believe in his project.
Despite winning the club's heart with his beautiful style of play and the fighting spirit he has instinctively shown, Mikel Arteta has refused to be carried away by the loud praise heaped on him from all sides. Instead, he is focusing on working harder to achieve more positive results.
Following Arsenal's 2-1 victory over Swiss club Zurich in their opening Europa League group match, the 49-year-old has expressed his desire to win European silverware with the Gunners.
"I want to end nearly three decades of no European silverware at Arsenal," Mikel Arteta said when asked about winning the Europa League.
The manager, who has won the FA Cup and the FA Community Shield with Arsenal, is hoping to add another trophy to his collection this season by winning the Europa League.
Arsenal, who lead Group A after one match in the Europa League, still have a lot of games to play in the group stage against Eredivisie club PSV and Norwegian side FK Bod/Glimt.
Though the Premier League side is expected to finish top of the group table, Mikel Arteta must keep his team focused and avoid getting carried away with the prospect of facing underdogs.
Despite Arsenal being among the top contenders for the Europa League trophy, Mikel Arteta knows he faces stiff competition from Manchester United, José Mourinho's AS Roma, and two Spanish sides, Real Betis and Real Sociedad.
With the talented players in his locker, the manager believes he can beat his rivals for the Europa silverware this season, and he seems ready for the challenge.
Arsenal will travel to the Netherlands this week to face Ruud van Nistelrooy's PSV at the Philips Stadion for their second group stage match, and Mikel Arteta will be looking for his second Europa League victory this season to maintain a perfect run.