Mikel Arteta discusses Arsenal's culture and the factors that have led to their progress
Arsenal manager Mikel Arteta has spoken out about the club's culture and what it takes to be an Arsenal player.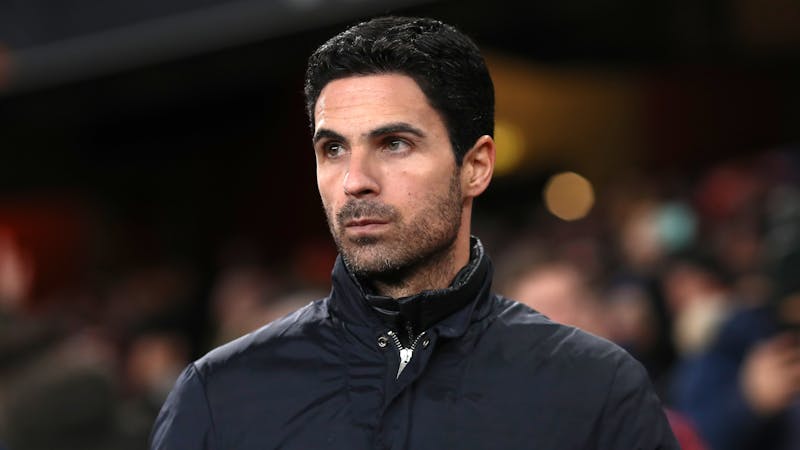 For Arsenal manager Mikel Arteta, it is all about restoring the club's culture and norms, as he believes it is one factor that led to their success in the past, having played for the Gunners under Arsène Wenger.
Since taking over Arsenal's managerial seat from Unai Emery, the Spanish manager has done an excellent job of instilling positivity and a winning mentality in his players and fans alike.
It would be nice to say that Arteta learned a lot from Pep Guardiola, who he assisted at Manchester City before joining Arsenal, and that has helped him bring smiles back to the faces of Arsenal fans.
The manager has revealed one factor that has contributed to Arsenal's progress thus far under his reign, in an interview on Arsenal's latest episode of Amazon's "All or Nothing": speaking about the club's culture and paying attention to players' mindsets before signing them.
"First of all, it is about the culture and the values that we represent," Arteta said. For me, there are three main ones. One is respect, the other one is commitment, and the other is passion. If one of those three doesn't exist, you should not be anywhere near this football club. "
When Mikel Arteta arrived at Arsenal, he was direct about his goals and what he wanted in his team, beginning with selling off Arsenal's deadwood and players with the wrong attitude to his system, including Mesut Özil, Mattéo Guendouzi, Shkodran Mustafi, Sokratis Papastathopoulos, and many others.
Recently, he has further curbed away a number of players in his team, showing the door to former captains Pierre-Emerick Aubameyang and Alexandre Lacazette to pave the way for exciting players.
His excellent approach has helped restructure Arsenal's team, which presently comprises young, talented players with great personalities eager to fight for the badge.
Gabriel Jesus has emerged as Arsenal's most consistent performer since joining from Manchester City, scoring seven goals in pre-season.
Despite missing out on the Champions League spot last season, Arsenal's players have remained optimistic as they believe in their manager, who has the full support of the Arsenal board.
Arsenal have made one of the most exciting signings in the current summer transfer window, securing the deal for former Manchester City striker Gabriel Jesus to solve the attacking problem they suffered last season.
The Premier League club have also added Oleksandr Zinchenko from Manchester City, Marquinhos from Sao Paulo, Fabio Vieira from Porto, and new goalkeeper Matt Turner to their squad as they strive to compete for trophies this season.
They have started their season with a bang, winning 2-0 against Crystal Palace in their Premier League opening game, and the Gunners will hope to keep the momentum going when they face Leicester City in their first home game of the season at Emirates Stadium at 3:00 p.m.